What If The Front Driver Is Responsible For A Rear-End Collision?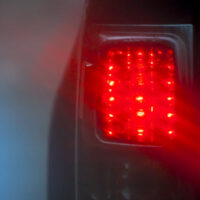 Rear-end collisions are a common type of vehicular accident in Florida and around the country. Because the force strikes from behind, many involved in these types of crashes sustain serious harm to their neck, head, and back. When calculations are being made for the cost of damages connected to lost wages and medical care, total expenses can be high. If you have a lot of fees, bills, and expenses following a Miami rear-end collision, you may decide to pursue funds from the at-fault party. But who was negligent? Is the driver who struck the vehicle in front of them always to blame?
A veteran Miami personal injury lawyer has the skills you need, both to investigate the collision and to advocate for your needs and hold the at-fault party accountable.
When Front Drivers Carry Responsibility for Rear-End Accidents
Often a driver is operating their vehicle too close to the one ahead of them. Then, a distraction or change in traffic patterns make it difficult for the driver to respond in time to avoid impact. Instead, they crash into the car in front of them. While a back driver hitting the car in front of them is a common way that rear-end collisions occur, it is not the only way.
Just as motorists need to be aware of cars in front of them, vehicle operators have to be aware of those behind them as well. There are situations in which the behavior of the front driver leads to rear-end accident, including the following:
Driver is exhausted or intoxicated and misses hazards or hallucinates leading to them breaking for seemingly no reason or operating their vehicle erratically.
A vehicle operator illegally begins to move in reverse.
Unexpected lane changes that are performed without enough space result in the car that was just cut off slamming into the back of the vehicle.
There is a car or truck malfunction, such as brake lights and turn signals that are not working, so other drivers are not alerted to how the driver will be moving or when they will be stopping.
Whether you were the front or back car in a rear-end collision, protect yourself in the moments after the crash by calling the police, collecting witness names, and taking photos of vehicular damage and road conditions.
Have Your Situation Reviewed by a Legal Professional
While many assume the driver that was in the back position is responsible for rear-end crashes, each accident needs to be assessed individually. If you believe another should be carrying some (or all) of the fault for your traffic accident, reach out and share your story with a seasoned Miami personal injury lawyer.
Could an accident recovery package provide you with financial relief after a Florida rear-end crash? There are legal professionals who are committed to fighting for clients, persisting until a full and fair compensation amount is achieved. The legal team at Spencer Morgan Law will compassionately listen to your objectives and aggressively push for the settlement you need. Call 305-423-3800 for a no-cost, confidential assessment.