What If I Fell In A Resort?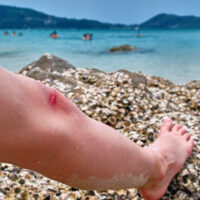 Florida is home to many excellent resorts. There are options for couples looking for a romantic getaway and families who want to stay at a location that has something for every generation. Because resorts have many amenities including health spas, tennis courts, entertainers, and golf courses, there are some travelers who prefer to never leave the grounds. Or if they do, they go on an excursion provided by the property.
While resorts are a wonderful vacation option, sometimes the travel plans don't end up as worry free as everyone had hoped. There are times when accidents happen and people are injured. If you fell and were hurt at a resort, or sustained another type of injury, you may be exploring settlement options. Talk to a Miami personal injury lawyer about your slip and fall injury right away.
Contact with an Incident Team
Companies that host a lot of visitors, such as shopping centers, casinos, and resorts, typically have incident teams in place should an accident or injury occur. Who is on the team will depend on the needs of the organization, but it is common for a team to include security guards, first aid providers, and risk professionals. Individuals who work in risk management are focused on identifying and assigning risks and putting the correct organizational protections in place, including insurance policies.
It is important to recognize that an incident team is serving a couple different purposes. Yes, if you are injured the first aid workers will provide you with aid, but the risk professional will also be creating a report of the event and could include details they believe will release the resort from liability. For example, they will note in the report if you had been drinking alcohol or behaving recklessly.
Before signing a report created by a person who works for the resort, talk to a legal professional. It is possible the language in the report states the resort is not responsible for expenses you have as a result of the resort injury. Signing these incident team documents could jeopardize your right to a full and fair compensation. And if a resort is insistent about you signing, it is possible they know they are liable for a large sum.
Connect with an Attorney with Resort Experience
When choosing a Miami personal injury lawyer to help you recover financial compensation for a resort injury, ask about their experience with resort cases. Large vacation organizations have legal teams in place, you need a professional who has held these establishments accountable in the past and knows how to seek recovery for you and your family.
What resort were you staying at when you were hurt? The experienced, qualified attorneys at Spencer Morgan Law will advise you on next steps once they are familiar with the specifics of your case. Because our attorneys have worked on resort cases before, our lawyers are familiar with what laws protect you and how to strengthen your case. To get started, call us at 305-423-3800 to schedule your first meeting.