What Do I Need To Prove For PIP Benefits?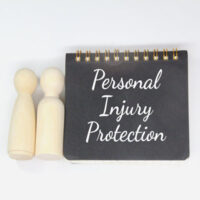 In Miami, Personal Injury Protection (PIP) benefits are required by law and provide a crucial safety net for accident victims, but that does not mean that obtaining PIP benefits is always straightforward. If your insurance company has denied or limited your claim amount and you need a higher financial settlement in order to cover your accident expenses, bring your case to a Miami personal injury lawyer.
Proving You Are Covered and Having Evidence of Injuries
To be eligible for PIP benefits, you must begin by proving you are covered by a PIP policy. This step is typically achieved by gathering the correct documentation, including a copy of your insurance policy or a letter from your insurance company stating you are covered by the terms of the policy you purchased.
Next, if you are pursuing PIP benefits to cover car accident injury fees, you must prove that you were injured in an auto accident. Typically this need is met by sharing medical records, such as hospital bills, doctor's notes, and diagnostic test results, with an insurance company. When an injury is extensive, there may also be doctor assessments about what ongoing healthcare expenses may be incurred and how much time you will need off of work in order to heal. Financial professionals may be employed to come up with future cost and wage loss projections.
One of the reasons why so much documentation about an accident injury treatment plan is needed when pursuing PIP benefits is because PIP policies cover medical care that is reasonable and necessary. So, if an insurance company believes the healthcare you receive was not a direct result of the auto accident or the care you received was not reasonable given the diagnosis, an insurance adjuster could halt your claim from being completed. They will typically deny your claim or contact you to inform you that further evidence is required.
Legal Professionals Excel at Compliance
Because complying with all of the insurance requirements is an essential part of securing financial recovery, working with a legal professional often strengthens a claim. A lawyer has experience combing through contracts and addressing all legal concerns. Additionally, they can discuss your claim with insurance companies, compile evidence, and make sure all deadlines are met. A Miami personal injury lawyer will use their expertise to tend to all of the necessary insurance requirements.
Obtaining PIP benefits, or accessing compensation through other types of insurance policies, can be a complex and challenging process. Many are confused about how to have their bills covered after a car crash, but with the help of a Miami personal injury lawyer you will be able to access the recovery you are entitled to under Florida law.
Are you hoping to have all of your accident expenses covered through an insurance settlement? Talk to the attorneys at Spencer Morgan Law. With the help of a personal injury lawyer, you can focus on your recovery and rest assured that your legal rights are being protected. Call 305-423-3800 now for a no-cost, confidential assessment.