What Damages Can I Recover In A Drunk Driving Case?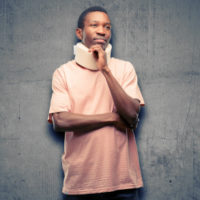 If you were involved in a drunk driving accident in Miami and if you sustained serious injuries as a result, you likely feel angry, frustrated, and hopeless. Car accident injuries can result in significant medical expenses, rehabilitation costs, and lost wages. Then there are the damages that cannot be calculated, such as emotional duress, pain and suffering, and loss of enjoyment of life. You may wonder if there is a way that you can hold the drunk driver accountable in any way. The answer is that yes, you can.
Fortunately, the justice system has made it possible for accident victims to recover compensation for their damages. However, damages vary and the type you are awarded depends on the extent of your injuries and how reckless the other driver's actions were. Our team at Spencer Morgan Law can help you assess your injuries and inform you of what damages for which to fight.
Compensatory Damages Typically Awarded in Drunk Driving Cases
Compensatory damages are meant to cover specific losses on which a monetary value can be placed. Damages of this type include the following:
Medical Expenses: Damages for medical expenses are the most commonly awarded damages in personal injury cases. If it can be proven that the other party's negligence lead to your injuries, the other party can be held liable for hospital bills, ongoing care and treatment, rehabilitation, and other healthcare expenses.
Lost Wages: Lost wages are another common type of damage awarded in personal injury cases. If your injury prevents you from working for any period of time, the other party may be held accountable for the money on which you missed out.
Loss of Earning Capacity: Some injuries affect a person's ability to do his or her job. If this is the case, and if you are forced to take a lower paying position because of your injuries, you may be entitled to compensation that makes up the difference between your previous earning capacity and your current earning capacity.
Loss of Consortium: If you lost a spouse in the crash, or if your injuries make it impossible for you to perform acts of intimacy, you may be able to recover compensation for loss of consortium.
Pain and Suffering: It is not uncommon for crash victims to experience mental anguish and excruciating physical pain after an accident. If your mental and/or physical well-being has suffered because of your injuries, you may be able to recoup damages for psychological care and medications.
Punitive Damages in Florida DUI Cases
In some cases, the Florida civil courts award damages intended to punish liable parties. These are referred to as punitive damages. They typically only do this when the liable party's actions were so grossly negligent or reckless as to border on indifference for human life or the safety of those around. Punitive damages are typically awarded in drunk driving cases as a means of deterring the defendant from acting in such a negligent manner in the future.
Contact a Miami Personal Injury Lawyer
Though the justice system allows accident victims to pursue compensation, it does not make it easy. A Miami car accident attorney who understands personal injury law and who has dealt with situations such as yours before can help you negotiate for a more than fair settlement and, if necessary, go to bat for you in court. To ensure that you collect all damages owed to you, reach out to Spencer Morgan Law today to schedule your free consultation.