What Business Owners Need to Know About Negligent Security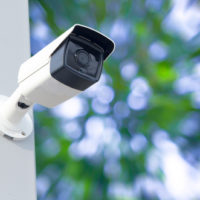 In Florida, property owners, business managers, and landlords have a legal obligation to keep visitors to their property safe. "Visitors" does not always mean invited guests either; visitors can refer to invitees, licensees, and yes, even some trespassers. If a property owner or aforementioned individual fails to provide basic security for their premises and a visitor were to get injured or personal property stolen or damaged as a result, the property owner could be held liable. This type of legal liability refers to negligent security, and Florida allows legal claims to be brought under this theory in the hopes of encouraging property and business owners to take reasonable measures to prevent foreseeable harm.
At Spencer Morgan Law, our Miami negligent security attorneys fight on behalf of individuals who were injured by a third party on someone else's property because of a lack of security. If you or a loved one sustained bodily harm or property damage on someone else's property, and if you believe said harm could have been prevented, reach out to our team today.
Who is at Fault in a Negligent Security Claim?
Typically, when a negligent security claim is brought to attention, the security provider is the first person or entity to come under scrutiny. If there were security guards present at the time of a crime, bouncers, or even security cameras, a victim may allege that the provider failed to do its job of keeping patrons safe. On the other hand, if the property did not have any security to speak of, the property owners may be held liable.
Negligent security claims typically arise after a mugging, shooting, assault, sexual assault or some other violent crime, and because there was a lack of security to begin with. Most criminals steer clear of premises that are adequately protected, a fact that makes the plaintiffs in negligent security cases all the more likely to win.
However, in the best-case scenario, the perpetrator is caught and the victim can press charges against him or her. They can still press charges against the property owner too, but if the victim wins, the property owner and perpetrator would share liability.
If the perpetrator escapes, the victim can still sue the business for failing to provide adequate security measures. For example, the owner of a convenience store in a neighborhood with notoriously high crime rates may be held liable for an employee's injury if the injury was sustained during an armed robbery, and if the robbery was able to happen because the owner failed to provide adequate protection for his or her employees—such as barred windows and a bulletproof barrier. Which brings us to the next point: reasonable security measures vary from property to property.
Elements of a Successful Negligent Security Claim
A negligent security claim alleges that the property owner, manager, or landlord failed to take reasonable measures to keep visitors safe. In order to win their claim, a plaintiff must be able to prove three things:
That the property owner had a duty to provide basic security measures for the premises and to them specifically; basic security measures will vary from business to business depending on the nature of the business (and therefore, its risk profile) and the crime rates in the neighborhood;
That the property owner's breach of duty resulted in physical and/or psychological harm; and
That they suffered damages as a result of the injury (i.e. missed work and wages, medical bills, pain and suffering).
Unfortunately, negligent security cases can be highly complex, as the property owner did not actually invite crime; they too are the victims of it. For this reason, it is best to hire a knowledgeable Miami negligent security attorney to assist with your case. An attorney can investigate the circumstances surrounding the incident and gather the evidence necessary to prove your claim.
If, after conducting a thorough case review, we determine that you have a strong case, we will fight for a fair settlement on your behalf. To get started with your negligent security claim today, call the team at Spencer Morgan Law at 305-423-3800 to schedule your free consultation today.
Resource:
leg.state.fl.us/Statutes/index.cfm?App_mode=Display_Statute&URL=0700-0799/0768/0768PARTIContentsIndex.html