What are the Medical Expenses You Can Claim in a Car Accident Case?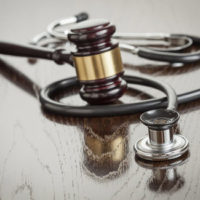 If you are injured in a car accident in Miami, the last thing you are going to want to think about is finances. Your mind, as well as the minds of your loved ones, is going to be on your health and healing. Unfortunately, the reality is that even with health insurance, the medical bills will begin to roll in shortly after your first hospital stay. Though your doctors and medical providers will be understanding at first of your situation, they are eventually going to want to get paid. It is up to you to determine how you are going to reimburse them for your care.
Fortunately, though it is up to you to decide how to reimburse your healthcare providers, financial responsibility may rest with another party. If your car accident and associated injuries were the direct result of another person's or entity's negligence, recklessness, or unlawful activity, you may be able to recoup compensation via a personal injury lawsuit. To learn more about filing a car accident lawsuit and the viability of your case, contact the Miami car accident lawyers at Spencer Morgan Law today.
Types of Damages You May Expect
 Though it is difficult to determine just what type of damages a person can expect and how much, there are certain damages that Florida courts often award in car accident cases. Those damages are as follows:
Emergency room costs;
Fees for ambulance services;
Costs associated with surgeries and hospital stays;
Costs associated with doctor visits and consultations, and consultations with other healthcare professionals;
Therapy costs for physical rehabilitation;
Costs associated with medical tests, biopsies, and blood draws;
Costs for cognitive rehabilitation if you sustained a brain injury;
Expenses associated with in-home care and permanent disability;
Costs associated with special equipment, including but not limited to crutches, wheelchairs, and monitors; and
Damages that are the result of disfigurement.
In addition to damages for medical expenses, plaintiffs in personal injury cases often fight for lost wages, pain and suffering, loss of enjoyment of life, and loss of consortium.
At Spencer Morgan Law, we often inform clients that it is impossible to tell early on in a case just what types of damages may be made available to them. Assessing the value of a case involves an in-depth investigation into the incident and intense and ongoing negotiations. Sometimes, if we are lucky, the case settles out of court. Other times, when liability is hotly contested, it goes to court, in which case, the plaintiff and defendant are at the mercy of the jury.
Retain the Help of an Experienced Miami Car Accident Lawyer
 If you were recently involved in a car accident in Miami, you may be worried about how you are going to pay for your healthcare on top of your growing pile of bills. Our team at Spencer Morgan Law wants you to worry less about finances and more about your health. When you hire us, we will take over everything from filing your claim to negotiating with the other party's insurance company. If necessary, we will go to court on your behalf and continue our fight for compensation there. For the legal help you need at this difficult time in your life, contact our office today.