Wet Floors Lead To Injuries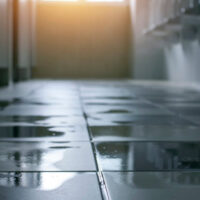 Falls depicted in cartoons often occur due to the peels of bananas, marbles rolling on a floor, skateboards, or rugs pulled out from an individual. While these types of slips and falls can be entertaining in popular media, falling in real life can lead to severe injuries. When a slip and fall claim moves forward, it is often due to wet floors. This could be due to spills not being cleaned in a timely manner or a floor that is not kept clean and maintained as well as it should have been.
Your Florida fall may lead to you receiving multiple bills, including doctor expenses, testing fees, surgical costs, and rehabilitation bills. Paying these bills in full may not be an option for you due to your financial situation, and even if you can afford to pay the bills you may not believe you should because another was negligent. And you are right, you have rights and protection under Florida liability laws, talk to a Miami personal injury lawyer to learn more.
Holding Reckless Parties Accountable
Yes, having your financial health fortified is one of the reasons filing a claim is important. But it is also essential to hold negligent parties accountable, so that they will shift their behaviors and nobody else's will be hurt. For example, when a business has to pay out on a claim after a wet floor leads to a customer injury, the business owner will be insensitive to put maintenance plans in place and train staff to block off areas where hazards are present.
Being unsure of next steps is normal. After all, if you've never filed a personal injury claim before you may be confused on how to get started. A slip and fall lawyer will guide you through the process, you can lean on their expertise so you can focus on your personal life.
Wet Floor Claims and FL Lawyers
When you believe you have a right to damage recovery, connect with a Miami personal injury lawyer to get the compensation process started. Even if a business tells you they do not have to reimburse you for your accident expenses, there could be a path to recovery. Similarly, a low offer from an insurance adjuster could be raised to a higher amount when you have a legal professional gathering evidence and pushing back on offers that are far too low given the extent of your injury and accident expenses.
Did you require medical care to help you heal from an injury after slipping and falling on a wet floor in the Miami area? You do not have to navigate a complex claim process on your own, a Miami personal injury attorney has the experience you need. Once you share your story with an attorney, they will be able to tell you the worth of your claim and will work to secure the maximum amount for you and your family. To access the financial recovery you need to be made whole, talk with the legal team at Spencer Morgan Law. Book your no-cost, confidential meeting, call 305-423-3800.