Were You Involved in a BUI Accident in Miami?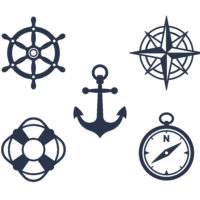 It is a warm sunny day on the water when disaster strikes. You get in a terrible boat accident later to find out the other boater had been drinking. Driving under the influence is something of which most of us are aware is dangerous and illegal. Despite that common knowledge, however, drunk drivers cause accidents more often than they should. In Florida, many of these accidents occur on the water. When someone causes a boating accident because he or she was operating the vessel while under the influence, the state may charge him or her with boating under the influence (BUI). If you were involved in a maritime accident involving alcohol, you may want to know about the consequences of a BUI. Can you recover damages? Are punitive damages available? The severity of the punishment is dependent on several factors. Read on to learn more about Florida's BUI laws.
What is a BUI?
BUI stands for boating under the influence. Florida law prohibits the operation of a water vessel while drunk or intoxicated. A water vessel is anything capable of being used as water transportation, with the exception of seaplanes. BUI laws are similar to DUI laws. The "legal limit" for operating a water vessel is 0.08% blood alcohol concentration (BAC). A person may also be charged with a BUI if his or her normal faculties were impaired by drugs or alcohol.
Penalties for a BUI
The penalties for a BUI in Florida will depend on several factors. The courts will consider the following:
The BAC of the person in question;
Prior BUI or DUI convictions (both count);
Whether or not there was anyone under the age of 18 on the vessel; and
Whether or not there was an accident resulting in property damage, injuries, or even death.
Charges for BUI's can range from second-degree misdemeanors to first-degree felonies. This will depend on the individual case. The courts will typically follow this outline:
A second-degree misdemeanor for those with a BAC of 0.15% or higher is punishable by up to nine months in jail and a fine up to $2,000;
Same as above when someone under 18 is in the vessel;
A first-degree misdemeanor for accidents involving property damage or minor injuries is punishable by up to a year in jail or fines up to $1,000;
A third-degree felony for accidents resulting in serious injury to another person is punishable by up to five years in prison or fines up to $5,000; and
A first- or second-degree felony for accidents resulting in the death of another person is punishable by up to 30 years in prison for first-degree felony or up to 15 years in prison for a second-degree felony, and fines up to $10,000.
Keep in mind that repeat offenses may result in more serious punishments. When evaluating repeat offenses, the court takes into account both BUIs and DUIs.
 Contact a Miami Boating Accident Attorney
If you were involved in a boating accident involving alcohol, you may be wondering about the ensuing charges. The responsible party could face serious charges if the accident resulted in injury or death. In addition to facing criminal charges, the liable party may have to cover the cost of your damages. However, if you do wish to pursue a personal injury claim, you will need the assistance of an experienced Miami boating accident attorney. Contact the law office of Spencer Morgan Law to get your free consultation today.