Wait, My Insurance Settlement Doesn't Cover My Expenses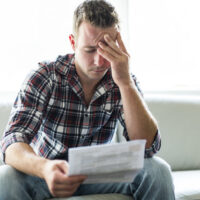 When you are moving toward financial recovery after a Miami motor vehicle accident, you may assume your insurance settlement will cover all the bills and fees you have collected as a result of the collision. And sometimes that is true. But there are other circumstances when a person has reached the maximum threshold of a policy and still has bills coming in. Or maybe further medical care is required and you have already been offered a settlement amount that wouldn't cover those expenses.
Before agreeing to a settlement and signing off on the agreement, talk to a Miami personal injury lawyer. Once you sign a document to release the monetary settlement, you may have lost your ability to seek additional funds. It is important you fully understand what your claim is worth. An experienced attorney can determine the value of your case and negotiate toward the best recovery package possible given the facts of your accident injury.
Other Paths to Recovery
Once you have met with a legal professional, they can share other paths to pursuing compensation, beyond insurance settlements. For example, there may be a way to access personal funds from a defendant. This can be a difficult path as many at-fault drivers do not have a lot of assets. That said, it should be explored as garnishing wages or asset liquidation could be a solution in order for an injured party to be made whole.
Additionally, there may be individuals or parties who carry a level of responsibility. There could be medical malpractice if someone did not receive the care they needed after an accident and their injury was exacerbated, leading to the need for additional medical care, for instance.
There are also circumstances when a skilled attorney can work with medical billing professionals to negotiate down your medical fees. This can be true if your expenses are surprisingly high because you were taken to a medical center outside of your health insurance's preferred provider network or if there were extensive costs due to specialist care.
Talking to an Attorney Will Not Cost You
It is natural when you are worried about accident bills to not want to take on any more expenses, but meeting with an attorney for an initial consultation will not cost you. A first meeting is simply a time for a Miami personal injury lawyer to review your case with you and estimate how much recovery could be possible. If you choose to retain the attorney, their legal fees will be collected when you win your case, out of the funds they use their expertise to secure.
Were you offered a recovery package but are unsure if it will be enough to pay off your current and future accident fees? Even when a personal injury claim initially looks straightforward, there could be complications as expenses rise. Have your full damages and cost assessed by a legal professional. The legal team at Spencer Morgan Law will compassionately listen to you and guide you through available options. Contact us today for a no-cost, confidential assessment. Call 305-423-3800 to book an appointment.