Updated Safety Features Help Avoid Florida Car Wrecks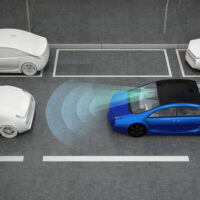 It wasn't that long ago when self-driving automobiles seemed like something that would happen in the far, far future. But today, cars are already using a lot of safety features, technology that can help to reduce collisions. These modern features help to reduce human errors, which are a major contributor to many accidents.
Lane Departure Warnings and Automatic Braking
While many choose car features because they are easy to use and convenient, the main goal of  these systems is to promote safe travel. But it is important to keep in mind that while automation is a great tool, it can't reduce all accident risk.
For example, new cars will have a lane departure warning system that sounds an alarm when the vehicle is straying. This can be particularly helpful if a driver is distracted or falling asleep when behind the wheel. Automatic braking can also be extremely helpful as it can slow a vehicle down to avoid a collision if the human operating the vehicle is not reacting in a timely fashion.
There are a range of safety features, including the following:
Adaptive Headlights
Backup Cameras
Cross Traffic Alerts
Driver Assist Technology
Blind Spot Detection
Forward Collision Systems
Rear Crash Warnings
Pedestrian Alert Detection
If you have purchased a new vehicle recently, your car or truck likely has many safety feature technologies in place. Your headlights may respond to changing light conditions. While you may enjoy this feature, you may not realize your improved visibility is because your vehicle has adaptive headlights.
To truly get a full understanding of all of your new car safety features, be sure to ask many questions when shopping and do your research. When you know how the features function and how they are helping you, you can take full advantage of the technology.
Upgrading Older Vehicles or Purchasing a New Car
While you can add some safety feature technology to older cars, to really enjoy all the features it may be best to choose to purchase a newer car. Over time, cars will get smarter and smarter to avoid collisions on roads and highways. It is possible that soon self-driving vehicles will be an option for those in the market for a new vehicle.
Was human error the reason you were injured in a Florida car crash or faulty technology? Maybe both? To explore a claim, talk to the Miami personal injury attorneys at Spencer Morgan Law. Accident cases can be complex, a knowledgeable attorney is needed to navigate the complicated negotiations with insurance companies and legal professionals. Contact us today at 305-423-3800 to schedule your free consultation.