Unsafe Premises And Your Accident Recovery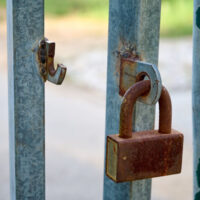 If you are recovering from an assault or were injured in an attack, you likely have expenses to address as you move toward healing, fees from medical care and mental health counseling costs, for example. And when a person or organization did not provide adequate security or maintain a reasonably safe environment, a negligent security claim could be possible.
Failing to see through on the duty of care can be difficult to prove, but legal professionals who have worked on similar cases understand the best path forward for each unique situation. Connect with a Miami personal injury lawyer to have the details of your injury and the precautions that were not taken assessed. Compensatory damages for injury expenses have been secured for past clients, and experienced attorneys can help.
Laws Are In Place to Protect You
When it comes to crime, there are laws in place to protect you. And if you are hurt in the course of a crime, there are personal injury laws that can help you heal when a business or organization does not provide the safe space that the public expects. For instance, the following failures in security measures could lead to a claim.
Security cameras are broken, absent, or not kept in good condition with regular checks and repairs.
Walkways, hallways, and corridors do not have enough lighting.
Locks are not functioning on windows, doors, and gates.
Safety personnel, such as security guards, not present or ineffectively trained.
Naturally, some of these issues happen from time to time, but once they are noticed they need to be fixed as soon as possible. So if the lock on the gate of your condo building is broken, residents should be alerted and the lock needs to be promptly repaired. If management and owners are aware of the broken lock and ignore it, a claim could be possible if that broken security feature results in a criminal entering the area and inflicting harm.
Connect with a Miami Lawyer
If you are considering legal action after being injured on a Florida unsafe premises, connect with a Miami personal injury lawyer who has worked on similar cases and understands how to strengthen your claim, counter insurance offers, and file a lawsuit, if necessary. Accountability could mean you will receive a financial award for medical expenses, emotional distress, and additional fees and costs directly related to the incident that resulted in your illness or injury.
Are you recovering from injury or illness that could have been avoided if a property had been maintained safely? Compensatory damages could be possible, talk to the legal team at Spencer Morgan Law. Property owners and managers are required to provide reasonably safe environments. Our seasoned attorneys will look over the documentation you have now and determine if more evidence needs to be gathered to strengthen your case. Boost your confidence, hire a professional to fight for your rights. An attorney can determine who is accountable and how much your claim is worth. Schedule your free consultation today, call 305-423-3800.