Uninsured Motorists And Recovery Options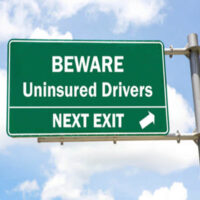 Even though auto insurance is a requirement in Florida, it is possible you have been hit by a car or truck operator who failed to secure auto insurance and was driving as an uninsured motorist. If the accident was serious and severe injuries leading to extensive expenses were sustained, there are options to access financial compensation. Talk to a Miami personal injury lawyer to learn more.
Do You Have Uninsured Coverage?
Some Florida residents carry uninsured motorist coverage as part of their own policy. In these cases, your policy will cover a range of damage suffered. That said, it is not a requirement for Floridians to have this type of coverage, you may not even know you had this option. In other situations, it is part of your policy and you didn't realize it. Your attorney will carefully assess your policy and determine if there are funds that can be accessed.
Moving to access funds from your own policy should happen without delay, there could be tight deadlines that need to be followed. For example, while the state of Florida has a statute of limitations of personal injury lawsuits that extends to four years, it is common for insurance companies to require their policyholders to contact them within weeks after an accident in order to be eligible for damage recovery.
Are You Considering Pursuing an Injury Lawsuit?
While your personal injury protection coverage could provide financial relief for some of your accident expenses, if you don't have uninsured motorist coverage you may be considering legal action to help you cope with fees and costs that are not settled due to the limits of your policy.
But in order to win a lawsuit, you need to prove the uninsured motorist was negligent. There must be evidence that the driver should have followed laws and driven with care but they failed to do so and your injuries and financial losses are a direct result of the uninsured driver.
An experienced attorney will fully investigate your accident injuries and let you know if you have a strong case. And if not, what steps need to be taken for your lawsuit to be successful. To explore solutions to your accident expenses, discuss your case with a Miami personal injury lawyer. Carefully weighing your choices before moving forward can save you money, energy, and stress.
Do you need legal guidance after being struck by an uninsured car driver? Uninsured drivers may take to the roads believing no harm could happen, but accidents can happen at any time. If you are recovering from accident injuries and want to hold the negligent party accountable, contact an attorney. Once you share the specifics of your case, a path to monetary damages can be determined. The qualified attorneys at Spencer Morgan Law have been fighting for client's rights for years, our lawyers know how much claims are worth and will fight until a full and fair compensation amount is obtained. Contact us today at 305-423-3800 to schedule your first meeting.