Understanding Duty To Mitigate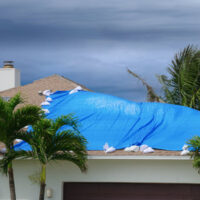 There are laws in place connected to damage mitigation. The duty to mitigate is a legal term that is involved in a variety of claims and cases, including those connected to a personal injury and damage to property. If you are moving forward with a claim and it is determined you failed to mitigate, it could lead to your damage recovery pursuit being denied or reduced.
A plaintiff can lose their right to recovery damages if it is determined damages could have been avoided if precautions were taken or the person exercised an appropriate degree of care. To have your individual situation assessed and be sure you will not be facing a compensation reduction, connect with a Miami personal injury lawyer.
Examples of Failure to Mitigate
Plaintiffs have a responsibility to obey laws and take safety precautions. So, for example, if you sustained a physical injury, you would seek medical care and follow the appropriate treatment plan. And if your knee was hurt in an accident but you choose to not seek medical attention and to continue training for a marathon, further damage to your knee may not be eligible for compensation.
Similarly, if your house was damaged in a Florida storm and windows were broken, you would likely cover the window if the rain continues. You wouldn't allow your home to flood if you could stop water coming in with plastic sheeting or another barrier. Failing to take reasonable steps to protect yourself and your surroundings could lead to you being unable to receive a damage award or having the amount decreased. After all, if you were to take reasonable steps the damage would have been avoided.
Duty to Mitigate and Financial Losses
Every accident has its own set of details that need to be assessed by professionals involved in resolving a claim or lawsuit. This could include insurance claims adjusters, attorneys, and expert analysts. If the dispute goes to court, a judge and court staff will be involved as well. Documents will be looked over and if there is a reason to believe you did not take steps to minimize losses, a person could assert you did not do your duty to mitigate financial and personal harm. You can't collect losses for something that could have been preventable, essentially.
After an accident injury, you do not have to navigate insurance claims and lawsuits on your own. Personal injury law can be complex, connecting with a professional who understands how to achieve the results you want. Plus, a skilled Miami personal injury lawyer is familiar with the deadlines and timetables that need to be followed, so you won't miss out.
Are you curious about the duty to mitigate? Are you unsure if the term applies to your circumstance or not? Ask a qualified Florida attorney. The legal team at Spencer Morgan Law can answer your questions and determine the value of your claim. Then, you can take steps to achieve the financial recovery you need to move past an accident. No-cost, confidential consultations are available, simply call 305-423-3800 to schedule a meeting.