Umbrella Insurance Policies And Accessing Recovery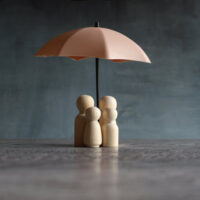 Purchasing insurance coverage is one thing, but accessing the financial relief you need is another. Seeking a settlement is difficult for many Florida residents, because often when they need compensation they are coping with an illness, injury, or life changing event. Some opt to purchase umbrella insurance policies because they want to be sure they can access the protection and relief they need, when they need it.
An umbrella insurance policy is a type of liability insurance that offers additional coverage beyond the limits of your basic homeowners, auto, or boat insurance policy. In the state of Florida, umbrella insurance policies are increasingly popular as people seek to protect themselves from potential lawsuits and legal claims. A Miami personal injury lawyer can review the details of your insurance policy and work to protect you from losses or fight for your rights to a full recovery settlement.
What is a Florida Umbrella Insurance Policy?
In Florida, an umbrella insurance policy provides coverage for liability claims that may exceed the limits of a person's primary insurance policies. For example, if a person is involved in a car accident and they are found to be the at-fault driver, their auto insurance policy will typically cover the damages up to a certain amount. However, if the damages exceed that amount, the umbrella insurance policy will protect the individual from further payments.
Umbrella insurance policies also provide coverage for other types of liability claims, such as those arising from a person's ownership of a boat or a second home. This type of insurance can be especially important for people who have significant assets, because there is always the theoretical danger of a lawsuit wiping out their savings, investments, and assets.
How Will Hiring a Personal Injury Lawyer Help Me?
Hiring a personal injury lawyer to handle your legal claim can offer a number of benefits.
Personal injury lawyers have extensive experience handling a wide range of legal claims, including car accidents, slip and falls, medical malpractice, and more.
With access to a wide range of resources, injury attorneys know how to connect with others to help your case, including expert witnesses, medical professionals, and investigators.
Legal knowledge. Florida's legal system is not always simple. In fact, it is often complex and confusing for individuals who have never been involved in a legal claim before, but seasoned lawyers are familiar with the ins and outs of Florida laws.
If you want to use your umbrella insurance policy or have questions about if you need one to protect your assets, talk to a professional. Contact a Miami personal injury lawyer today to learn more about your legal options and how they can help you achieve your desired outcome.
Have you been paying premiums on an umbrella insurance policy and are now unsure how to access the relief you need after an accident? A Miami personal injury lawyer can help you obtain the settlement terms you need. Connect with the legal team at Spencer Morgan Law today, call 305-423-3800 for a confidential assessment.