Types Of Rideshare Services In Florida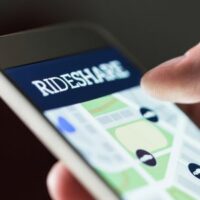 Rideshare services are relied on by many in the sunshine state. Some older adults use them to shop and run errands as they no longer enjoy driving. Younger people may turn to rideshare services to give them rides on a night out so they can drink alcohol and not get behind the wheel of a vehicle. While Uber and Lyft rides can be a wonderful option for many, accidents are possible.
If you were hurt while riding in a rideshare vehicle, personal liability could be more complicated than you expect. After all, Uber and Lyft drivers may have a responsibility under different regulations than that of an individual driving their personal vehicle. An experienced Miami car accident lawyer knows how much your claim is likely worth and how to pursue the maximum compensation amount.
Different Rideshare Options are Available
In order to access rideshare services you will need to use an app. Unlike a ride on a public bus, for example, Uber and Lyft apps are where a rider requests a car, adds their destination location, and enters payment information. Florida tourists and residents use Uber and Lyft rides every day.
When you choose an Uber or Lyft, there are options amiable depending on your needs. Some of the options include the following:
UberX or Lyft RideShare: Vehicle of an average size
UberSUV or Lyft XL: For larger parties, SUV and larger vehicles are available.
UberSELECT or Lyft Lux: High-end vehicles for a luxury experience.
While rideshares are similar to taxis in some ways, there are important differences. There are insurance and training differences. Also, drivers for Lyft and Uber are self-employed, which impacts how taxes are filed, what employment protections they have, and how liability is handled in the event of a collision. Because rideshare vehicles are personal vehicles, not company cars, they are designated as noncommercial.
Things to Do Following an Uber or Lyft Accident
Crashes can be terrifying and it can be difficult to know what to do in the aftermath of a collision, whether that crash happened in an Uber, Lyft, or personal vehicle. To protect yourself, keep the following in mind.
Get Medical Attention. Visible injuries need to be treated right away, and having your health assessed even if you are feeling fine is often recommended.
Call the Authorities. All accidents that resulted in injury or property damage need to be reported in the state of Florida.
Take Notes and Photos. Don't rely on your memory, take notes and photos.
Do Not Sign Anything. Talk to a qualified Miami car accident lawyer before agreeing to any settlement amount or signing any paperwork from an insurance representative.
Were you injured in a Miami Uber accident? A knowledgeable Florida personal injury lawyer can help. With free consultations, our lawyers can determine if you have a right to damage recovery. We will cover your case from the beginning stages to securing final damage awards. Our attorneys at Spencer Morgan Law will fight for fair compensation. Contact us today at 305-423-3800 to schedule your free assessment.