Types Of Drivers And Accident Risks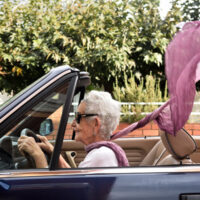 Miami is a bustling city, and with so much to do and a lot of visitors, there are a range of drivers on its roads and highways. Unfortunately, drivers with different driving behaviors and habits can elevate accident dangers.
When a driver's behavior has led to an accident, you may be wondering if they are responsible for all of the costs you have accumulated in connection with the traffic collision. Discuss your accident medical expenses and property damage fees with a Miami personal injury lawyer. A legal professional will fully assess your records and work to achieve the monetary recovery you need to manage accident expenses.
Driving Types You May Encounter In Miami
Some of the driving types you may notice and interact with on Miami roadways include the following:.
Because Miami is a popular destination for tourists, there are many drivers on the roads who are unfamiliar with the area, and motorists who are not accustomed with the local traffic laws and road conditions can create dangers. They may also be distracted by the sights and sounds of the city, making them more likely to make driving errors.
Elderly drivers. There is a large elderly population in Miami, and many of these drivers may have slower reaction times or reduced vision or hearing. These factors can increase the risk of accidents, particularly in high-traffic areas.
Commercial drivers. As a major port city, Miami has many commercial drivers on the roads. These drivers may be operating large trucks or buses, which can be difficult to maneuver in crowded areas. They may also be driving for long hours, which can lead to driver fatigue and accident risks.
Aggressive drivers. Unfortunately, aggressive driving is a common problem in Miami. Drivers who engage in aggressive activities, such as speeding or tailgating put themselves and others at risk of accidents. They may also be more likely to engage in road rage, which can lead to dangerous confrontations.
Distracted drivers. Distracted driving is a leading cause of accidents throughout the country. Drivers who are texting, talking on the phone, or engaging in other distractions may not be paying attention to the road, increasing the risk of accidents.
While you can't control the behavior of other drivers, there are steps you can take to reduce your risk of accidents, such as being patient and giving tourists, elderly drivers, and commercial drivers plenty of space. Additionally, stay focused on your own driving and avoid aggressive drivers, if possible.
Talk to a Miami Injury Lawyer
If you have injury expenses after a Florida car wreck, there are a range of ways to access insurance settlements. Discuss the possibility of accessing recovery from your own PIP coverage or connecting with an at-fault driver's policy with a Miami personal injury lawyer.
Have you sustained an injury because of an aggressive or commercial driver in the Miami area? Learn more about what rights you have, lean on the expertise of the legal team at Spencer Morgan Law. Call 305-423-3800 today for a fee-free, confidential assessment.