Types of Cruise Accidents and How You Can Handle Them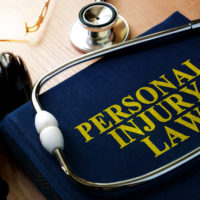 A cruise can be a great way to spend a vacation. After all, the purpose of a cruise is to relax, discover new and exciting entertainment, and experience good food. Unfortunately, while planning for their cruise vacation, passengers are too busy to concern themselves with what to do after being in a cruise accident or sustaining an injury while on a cruise ship.
At Spencer Morgan Law, we are devoted to aggressively and competently representing people who have been injured in accidents. We want you to enjoy your cruise vacation, but we also want you to be informed of the opportunities a cruise presents for accidents and injuries.
Types of Cruise Ship Accidents
There are several types of accidents and injuries that can occur on a cruise ship. Some types of cruise accidents and injuries include:
Slip and fall
Food poisoning
Illness outbreaks
Actual reports of recent accidents and injuries, in and around the Miami area, include:
A News Week article discussing a man drowning in a swimming pool on the Caribbean Princess cruise ship on June 14, 2019; and
The Florida Record reports that on April 26, 2019, a vacationer sues Carnival Corporation alleging a slip and fall injury on the Carnival Inspiration. The lawsuit says the fall occurred on February 26, 2018, when the man went to the wrong muster station, causing the Carnival employee to hastily lead him to the correct one.
Handling Cruise Accidents
Just in case you're preparing to cruise out of PortMiami, the Cruise Capital of the World, here is some information on what to do in the event you're in an accident or sustain an injury while on a cruise ship.
Contact a Miami Maritime Accident Lawyer
If you are able to do so, contact your Miami cruise accident attorney right away. Cruise ship injuries fall under a special type of law — maritime law. Your attorney should be knowledgeable in maritime law and can assist you with filing your claim and will inform you of the next steps you should take in pursuing your claim.
See a Medical Provider Immediately
Even if you don't experience pain or symptoms right away, be sure to see a medical provider immediately after the accident. A doctor will thoroughly evaluate and document your injuries and prescribe any necessary treatment.
Create a Record of Your Experience
Creating a record of your experience means taking pictures of your injuries, writing down the names of witnesses or ship employees, and recording a statement in your phone describing what happened. Be sure to be detailed. A detailed record will help to strengthen your case.
It is important to note that you should be wary of posting social media or any other social platforms. As a matter of fact, just don't do it. Any and everything will be under high scrutiny after your accident.
Call Spencer Morgan If You've Been Injured
If you've been hurt in a maritime accident, you need an experienced and knowledgeable Miami personal injury attorney to help pursue your case and get the maximum compensation you deserve.  Call Spencer Morgan Law now at 305-423-3800 for a free consultation.
Resources:
flarecord.com/stories/512477349-vacationer-alleges-he-was-injured-on-cruise-ship
www.newsweek.com/cruise-ship-drowning-drinking-partying-pool-florida-caribbean-princess-cruises-1444267