Trucking Industry Regulations And Your Claim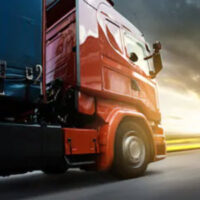 Commercial trucks are a common sighting. While most people know these large vehicles can be incredibly dangerous should an accident occur, they aren't sure why when semi-trucks are confidently merging and traveling along Miami roads. The reality is passenger cars are a lot easier to drive than commercial trucks. While it might seem like operating a semi is simple, that is because they are being operated by trained professionals and the company that owns the vehicle is required to follow set regulations.
If you were in a collision and want to learn more about filing a claim involving a commercial trucking company, discuss the specifics of your accident with a Miami personal injury lawyer.
Legal Professionals Understand the Trucking Industry
There are specific trucking industry regulations in place, created to help keep everyone safe on US roads and highways. After a collision, recovering the best possible settlement often requires working with a legal team that understands the trucking industry and has experience holding negligent parties accountable.
For example, there are hour regularizations and drug testing guidelines in place. A truck driver's hours of service are set and capped, both per shift and by the week. Drivers maintain detailed logs of hours worked. This is essential to avoid tired truck operators, individuals who are overly fatigued and not able to control their large vehicles safely.
Because remaining focused and alert is key to safe travel, the trucking industry also tests truck operators for drug use. Testing typically occurs at the time of hire, if there is justification for a screening, and randomly. If there is an accident and there is evidence a trucker was operating a big rig beyond their set hours or under the influence, liability is clearly established. There are other regulations too, including cell phone use and how cargo is handled.
Semi-Trucks, Tractor-Trailers, and 18-Wheelers
There are many words used when individuals are talking about semi-trucks. A semi-trailer can't move through the country without a truck cab. For this reason, the word semi-truck is essentially a way to merge the truck and the trailer into one word, similar to the terms tractor-trailers and 18-wheelers. All of these terms refer to the same types of commercial vehicles. But of course, there are some trucks that are larger and more powerful than others.
Be aware and diligent when sharing highways with commercial trucks. Driving defensively could keep you out of harm's way. And if an accident does occur, talk to a Miami personal injury lawyer about how to secure the funds you need from a trucking company.
Do you have questions about your personal injury claim and the trucking industry? Connect with the legal team at Spencer Morgan Law to have your questions answered and the details of your accident assessed. Our compassionate yet aggressive attorneys will be able to determine the worth of your case and will fight for your right to a full and fair compensation package. To get started, call 305-423-3800. Schedule your confidential, initial consultation today.