Train Crashes and Personal Injuries in Miami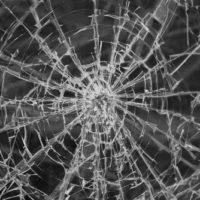 When people think of crashes that cause injuries, they tend to think of crashes involving cars, motorcycles, bicycles, and boat crashes. But train crashes are just as capable of leaving victims with serious injuries. According to an article in Forbes Magazine, every three hours, a person or vehicle is hit by a train in the United States. In fact, train crashes occur frequently in Miami, resulting in personal injuries and even death.
High Speed Passenger Rail Train Causes Injuries in Miami
For example, the Brightline, a high-speed passenger rail train crashed into an SUV in Miami in June 2019, according to a report from Local 10 News. The train crash left the vehicles damaged and the victims with personal injuries.
Miami Train Crash Statistics
According to the data the Federal Railroad Administration compiles, the following was revealed:
Florida is sixth among states with the highest number of railroad crossing accidents.
462 railroad-road accidents occurred between 2014 and 2018.
25% of these accidents resulted in injuries.
The conclusion is that Florida ranks 27th for train accidents leading to injuries.
And, according to a Miami Herald report, car accidents involving trains account for most of the accidents, while school buses and motorcycles were at a higher risk of death when involved in train collisions.
How are Train Crashes Caused?
Unfortunately, the Miami Herald also reports that the main reason for train crashes are due to drivers and pedestrians failing to stop and give trains the right of way at railroad crossings. But train crashes are also caused by the following:
Operator error
Mechanical defects
Faulty railway crossing
For example, a report from CBS Miami reported in 2012 that improper maintenance caused the MIA Mover train at Miami International Airport to derail. The investigators determined that the wheel assembly bolts were not properly torqued. Because of the derailing, two passengers suffered injuries, although the injuries were minor.
So, Who Is Liable for the Train Crashes?
Cases involving train crashes are complex and often require the experience of an accident attorney. Several parties can be legally responsible for a train crash that caused injuries, including:
The railroad company
The manufacturer of the train
The city or county
Recovery for Injuries Caused by Train Accidents
If you receive injuries from an accident involving a train, you may be entitled to recover for any damages you receive. This includes:
Medical expenses
Lost wages from time off work, if any
Pain and suffering
Each situation is unique. To determine the amount of compensation you may receive or discover how much your personal injury claim is worth, you should seek the advice of a knowledgeable personal injury attorney.
If you receive injuries as a result of a train crash in Miami, Call Spencer Morgan Law.
Spencer Morgan Law is a full-service law practice devoted to personal attention and service. We go above and beyond in obtaining maximum compensation for your medical expenses, lost wages, and pain and suffering. For a free consultation with an experienced Miami personal injury attorney today, call 305-423-3800.
Resources:
cbslocal.com/2012/06/21/improper-maintenance-causes-mia-people-mover-incident/
miamiherald.com/news/state/florida/article231219103.html
local10.com/news/florida/north-miami/train-formerly-known-as-brightline-crashes-into-suv-in-north-miami
forbes.com/sites/tanyamohn/2017/01/23/stop-trains-cant-campaign-aims-to-reduce-nations-railroad-crossing-crashes-and-deaths/#5e2e38435326
https://www.smorganlaw.com/how-do-the-courts-define-reasonable-person/