Top Five Questions You Need To Ask Before Hiring A Personal Injury Attorney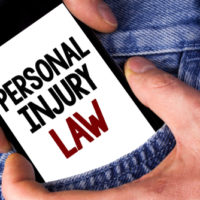 Accidents rarely come with forewarning, so when they do happen, victims are often left with a lot of unanswered questions. How are they supposed to pay their medical bills? WHO pays for their medical bills? What happens when they cannot work? If they want to file a personal injury claim, how and when should they do so? If you were involved in an accident in Florida, an experienced Miami personal injury lawyer should be able to answer those questions for you and give you peace of mind. Unfortunately, to find that lawyer, you have a few more questions you must ask yourself.
At Spencer Morgan Law, we want to make the claims process as easy on you possible. Part of doing that involves advising you on what questions to ask potential attorneys. Here are just give that can help you narrow down your options:
Has the Attorney Taken Cases Similar to Yours?
Just because an attorney specializes in car accident claims does not necessarily mean that he or she will be the best man or woman for the job if you were injured in, say, a hit and run. Every case is different, and, as with this car accident example, some circumstances involve more specialized knowledge than others. For instance, a claim involving a KNOWN defendant is much easier to settle than a case involving NO defendant. Try to find an attorney with as much experience handling cases similar to yours as possible.
How Long Does the Attorney Think the Case Will Take to Settle?
How an attorney answers this question speaks volumes about his or her integrity and experience. An experienced, honest personal injury lawyer will tell you that how long your case takes to settle depends on a number of factors, including how the accident occurred, the severity of your injuries, whether or not you have reached the point of maximum medical improvement, and how tough of negotiators the insurance adjusters are. That said, every case is different, and an attorney who tells you your case will "settle in weeks!" might be saying that to win over your business.
Is There Anything You Can Do to Help Make Your Case More Successful?
Most people hire attorneys to do all the work for them while they sit back and recover, but every attorney worth his or her salt knows that the best outcomes occur when both client and attorney work together to maximize compensation. The right attorney will tell you that he or she needs you see a number of medical professionals, talk to investigators, keep a journal of how you are feeling post-accident, stay off of social media, and remain involved in your case until its conclusion. If a lawyer's answer to this question is, "nothing," be wary.
Who Will Be Handling a Majority of Your Case?
Most people assume that the attorneys they hire are the people who will be doing the majority of the leg work on their cases. That is not usually the case. A single attorney typically has several people helping him or her, including paralegals and junior partners. Though these people are often extremely qualified, it is important that you get an idea of who will be working on your case and, more importantly, how much time the actual lawyer will be spending on it. If the attorney is honest with you and lets you know which of his staff will be assisting with your case, ask if you can meet those members, as it is just as important to have a good relationship with them as it is to have a good relationship with the lawyer.
Can the Attorney Provide Proof of Results?
Proof can come in the form of online testimonials and reviews, case summaries, winnings, public legal documents, and references. Though the latter four forms of proof are great, it would be ideal if you could get a few different references, that way you can get a feel for how it is to really work with the lawyer. That said, some attorneys are hesitant to give out client information for privacy reasons, in which case, you cannot really dock them for that. That said, it does not hurt to ask.
Schedule Your Free Consultation With Spencer Morgan Law
You can spend weeks looking for the right attorney, or you can call Spencer Morgan Law and schedule a meeting with a legal team that has proven results. Though Florida's statute of limitations on personal injury claims is longer than most at four years, that four years can fly by. Do not wait until it is too late to think about exercising your rights to recovery. Furthermore, personal injury cases can take quite a bit of time to settle. If you want to recover compensation for your injuries as soon as possible, you need to start building your case as soon as possible. Do not delay another day and call Spencer Morgan Law to schedule your free consultation.