Tips For Dealing With Insurers Effectively In Miami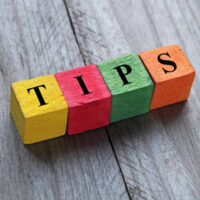 Dealing with insurance companies is part of securing compensation for injuries and damages following a Florida accident. A Miami personal injury attorney can advocate for you throughout the claims process, as well as share with you how insurance companies operate in Miami and provide you with valuable tips for dealing with them effectively.
Tactics Used by Insurance Companies to Minimize Payouts
Insurance companies are responsible for providing compensation to individuals covered by their policies who have been injured in an accident or suffered losses. In the event of a Florida auto accident, all drivers carry Personal Injury Protection (PIP) insurance, or are required to by law, and often PIP coverage will take care of accident medical expenses and lost wages, regardless of who was at fault.
In other situations, action needs to be taken because PIP coverage is not enough or the harm was sustained in an event other than a traffic accident. In these situations, you may find an insurance adjuster tries to settle a claim quickly with a low, lump sum offer or downplays injuries in an attempt to reduce the compensation the insurance company is responsible for paying out.
Tips to Help You Through the Recovery Process
Whatever your situation, some effective ways to deal with an insurance company include the following:
Talking to an attorney. The single most important step you can take when dealing with insurance companies is to consult an experienced legal professional who can protect your rights, negotiate on your behalf, and ensure you don't accept an unfair settlement.
Maintain thorough records. Document all of your accident-related expenses and communications, including severity of injuries, medical treatments, fees, and emails, texts or phone calls with insurance company representatives.
Be clear and concise. When communicating about the accident, stick to the facts. Only sharing facts is a way to avoid being talked into admitting fault or accepting blame. Don't provide a recorded statement or rush into accepting a fast offer without talking to a lawyer.
Seek medical care. Promptly seeing a licensed Florida health professional after an accident, and following your doctor's recommendations, ensures you are receiving optimal care and also provides a clear record of your injuries.
Practice patience. When going through the recovery process, you may find that dealing with insurance companies takes longer than you were anticipating. Whether your claim recovery is fast or a lengthy process, patience is crucial. Rushing into a settlement at any point may result in receiving less compensation than you deserve.
Even keeping all of these tips in mind, you may not recognize a settlement offer as being far lower than the amount you could secure with the guidance of an attorney. To level the playing field and ensure you receive fair compensation, talk to a seasoned Miami personal injury attorney who can protect your rights and fight for the compensation you deserve.
Is an insurance adjuster reaching out to you after a FL accident injury? Have a conversation with the attorneys at Spencer Morgan Law. Call 305-423-3800 for a confidential assessment.