Tips for Choosing a Miami Nursing Home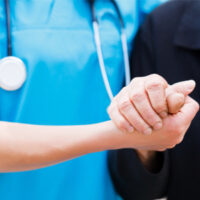 There are a lot of factors to consider when choosing an assisted living facility or nursing home location for a family member. Unfortunately, abuse and neglect do happen in some nursing home environments. One of the issues that can lead to mistreatment is low staffing levels. Do not sign a contract without doing your research.
If there is abuse or neglect in a nursing home or assisted living community, there are legal options. After all, nursing home residents have rights. Talk to a Miami medical malpractice lawyer when seeking justice.
Choose a Convenient Location and Look at Staffing
Deciding on the best place for your loved one to live can be stressful. When you are unsure where to turn, start with advice from healthcare providers, family, friends, and take location into consideration. When a relative is living at a facility close to your own home, it will be easier to visit more often. This is good for the mental health of your loved one. In addition, regular visits mean signs of abuse could be recognized immediately.
Also, look into staffing levels. In order for all nursing home residents to be cared for properly, a building needs to be staffed appropriately. While there are legal staffing requirements, they are not always followed. When violations happen, there is the possibility of an organization losing a license or receiving a fine.
In Florida, for example, it is required that staffing ratios include one certified nursing assistant for every 20 facility residents. This is a minimum number and some Miami families opt to narrow their search according to another ratio that meets their needs.
Develop a List of Questions
While it can be helpful to receive reviews from friends or look at reviews posted online, it is also important to ask your own questions when discussing the possibility of a loved one moving into a facility. There could be specific needs to address. For example, your loved one may have dietary restrictions or mobility issues.
Some questions you may want to add to your list:
Who can we speak to for a reference?
Are there fall reduction policies?
What does the building do to avoid the possibility of infectious outbreaks?
Are bed sores an issue?
Do medications and prescriptions get distributed in a specific way?
How is resident engagement and happiness prioritized?
Residents of all ages live in nursing homes. While the majority of residents are 85 years old or older, there are younger residents as well. Everyone has rights and deserves to be treated with respect. When abuse and neglect happens, protect yourself and your family and connect with a Miami medical malpractice lawyer.
Did poor staffing in a Miami nursing home lead to an injury in your family? You need to talk to a lawyer you can trust as soon as possible. Our lawyers provide no-cost, confidential assessments and we help you understand your rights and fight nursing home abuse and neglect. Contact Spencer Morgan Law at 305-423-3800 to schedule your free consultation.
https://www.smorganlaw.com/gathering-evidence-is-part-of-a-premises-liability-claim/