Timeline Of A Car Crash Injury Claim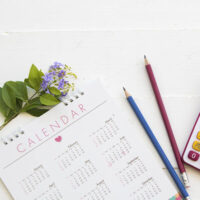 Suffering injuries in a car crash is physically and emotionally challenging. On top of that, if you are unsure of how to pay your medical bills, stress levels can escalate. If so, consider filing a personal injury claim and take steps to understanding the timeline of the process for your own peace of mind.
Share the specifics of your case with a reputable Miami personal injury attorney. Legal counsel can walk you through the typical timeline for car crash injury claims, including exploring what factors could influence duration timelines and if any of those factors apply to you. Learning about how long it will take for you to receive financial relief can provide you with a realistic expectation of what lies ahead.
Seeking Medical Treatment and Gathering Documentation
Immediately after a traffic accident, your first priority should be taking care of your health, including seeking medical attention for your injuries. Prompt medical care from a licensed professional not only ensures your own personal well-being but also establishes a crucial link between the accident and your injuries.
And while you are caring for your physical health, you can also begin gathering evidence related to the accident. What this will mean will vary, depending on the specifics of the situation, but often forms of strong evidence include photographs of the crash scene, witness statements, law enforcement reports, and documentation of medical care.
Once your injuries are stabilized, it's time to initiate the claims process. This involves notifying insurance companies, sharing the details of what happened and your intention to seek compensation. As soon as an insurance company is aware of the situation, they will assign an adjuster to the claim.
How long it takes to receive a financial settlement is not the same for every accident victim as some claims are resolved swiftly, particularly when liability is clear and the injuries are well-documented, but more complex cases and disputes regarding fault require a longer investigative process.
Attorneys Can Work Through Settlement Options
Insurance companies will typically present an initial settlement offer once their investigation is complete. Evaluating the offer to be sure it is full and fair is essential, because once you agree to a settlement you can't move to secure a higher amount at a later date.
A Miami personal injury attorney has the skills to advocate for you through a negotiation process, a period of time involving back-and-forth discussions between your attorney and the insurance company. While this may extend the process, it may be necessary in order to secure a maximum settlement amount.
While most cases reach a fair settlement through negotiation, filing a lawsuit may be an option if an agreement can't be reached. A formal litigation process adds considerable time to a claim, but a veteran personal injury attorney can guide you through each step of the process and share with you the pros and cons of settling or going to court.
Could you use an attorney to help you navigate the settlement process? Speak to the legal team at Spencer Morgan Law. Call 305-423-3800 for a confidential assessment.