Timeline For Pre-Litigation Recovery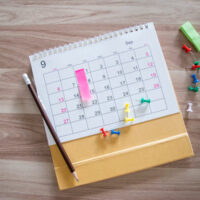 You may hear the term pre-litigation if you are moving toward damage recovery. Pre-litigation is the period of time before the filing of a lawsuit. A lot can happen during this timeframe, depending on the details of your accident and the types of injuries sustained. There could be an investigation process, demand letters will likely be drafted, and negotiations about settlement amounts will take place. Some pre-litigation settlements happen within weeks, others take longer.
A knowledgeable Miami personal injury lawyer can spend a lot of time working toward a maximum settlement amount during pre-litigation. It is worth taking the time to strengthen a claim as you may be able to achieve the amount you are seeking through a compensation settlement. Preparing is essential, because physical injuries can result in high expenses and if there is not an acceptable offer presented, filing a lawsuit may be required.
Notice and the Discovery Phase
When you hire an attorney, they will walk you through the damage recovery process. Part of this will be informing the other party of your need for compensation. Once an attorney gives notice to the other party, their insurance company will likely share the policy limits of the at-fault driver's insurance. This information is useful for developing an idea of where funds can be accessed.
During the investigation period, your legal team will gather all of the documentation they need to build a strong claim. This could include police reports, medical notes, and employment documentation, for example. Negotiations will take place after a demand letter goes out, stating how much you and your attorney believe your claim is worth. Legal professionals, parties involved, and representatives of the insurance company will be part of settlement negotiations.
Lawsuits When Negotiations Falter
While most accident claims following a Florida car collision are settled through insurance negotiations, some do lead to lawsuits. If your attorney believes the other party simply won't offer an amount that is high enough for your losses, they could recommend filing a lawsuit. It is important to note that negotiation settlements are still possible after a filling.
How long a lawsuit takes depends on a variety of factors, including the workload of the courts and if depositions will need to be gathered. Some lawsuits take years. Share the facts of your accident injury with a Miami personal injury lawyer to determine the best path forward.
Do you want to secure a settlement during the pre-litigation phase? Learn how to make your objectives a reality when you connect with the legal team at Spencer Morgan Law. Once you hire an attorney, they will begin to fight for your rights, pushing back on any offers that are far too low. Hiring a legal professional can boost your likelihood of securing a full and fair settlement because seasoned personal injury attorneys know how much claims are worth, and they have the skills to obtain evidence that will support a higher compensation figure. If you are ready to get started, call 305-423-3800 to schedule your confidential, initial consultation today.