Things To Discuss With Your Miami Car Accident Lawyer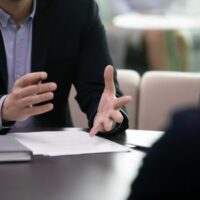 If you have never worked with a personal injury lawyer before, you may not know what questions to ask when you first connect. While you may understand the need for an attorney after a Florida crash, know that it is also important you ask about a lawyer's skills and the process, so you will understand how the process will move forward. When a lawyer is the right fit, the timelines and expectations will be clear.
When you talk to a Miami injury lawyer, be sure to ask if they have handled cases and claims similar to your own. With experience in similar cases, a lawyer can let you know what amount could be possible and how long the negotiation process might take. There are often variables, but having a base understanding is helpful.
Experience and Point of Contact
Because the law is vast, attorneys often specialize in one or two areas. You will want to work with a lawyer who has expertise in the area in which you require representation. After all  if you were charged with a crime you would hire a criminal lawyer. After a car accident that has resulted in personal injury, you need a personal injury lawyer on your side.
You will also need to know who your point of contact will be throughout the process. Some lawyers work directly with clients throughout the process while others have legal teams and another person may be who you communicate with. Just be sure you know who you will be in contact with and how much communication will occur.
Statute of Limitations and Other Deadlines
Lawyers know what deadlines need to be followed. For Florida car accidents, the statute of limitations is four years. This means your time to take legal action following a car accident is not indefinite. You have 48 months from the date of the collision to file a personal injury lawsuit. Because obtaining documentation can take time, it is essential work on your case begins as soon as possible in order for you to secure the result you want.
After all, if there is misinformation along the way it can take more time to untangle. Being honest with your attorney right away is advised. Even if you fear your claim will be denied because of one detail or another, sharing information means your Miami injury lawyer can address it. If a claim is initially denied or reduced, there could be a way to pushback or refile. When a lawyer has a complete picture of the situation there will be no surprises for them to manage. Then, they can use all of their knowledge and resources to help you.
Are you unsure what to discuss with a lawyer following a car crash? Legal professionals are available to guide you through the compensation process. Talk to the Miami personal injury attorneys at Spencer Morgan Law. Accident cases can be complex and a knowledgeable attorney is needed to navigate the complicated negotiations with insurance companies and legal professionals. Contact us today at 305-423-3800 to schedule your free consultation.