The Most Common Types Of Motorcycle Accident Injuries And What To Do If You Are Injured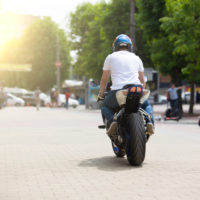 Motorcycle accident injuries can be extremely debilitating if not fatal. Because of this, it is crucial for motorcycle accident victims to retain the help of an experienced Miami motorcycle accident lawyer for help with proving liability and obtaining the compensation needed to pay for medical expenses, lost wages, and other damages. If you or a loved one was injured in a Florida motorcycle accident, our attorneys at Spencer Morgan Law want to help you do what is necessary to uphold your rights. Doing so may mean the difference between financial comfort and a full recovery and financial devastation and life-long debilitation.
Common Motorcycle Accident Injuries
Many motorcycle accident injuries require ongoing medical care, physical therapy, surgery, and other forms of medical intervention to recover from. Such medical care can be costly and time consuming. Our goal is to help victims obtain the monetary award they need to cover the cost of care and get back to living normal, healthy, and fulfilling life. Some common motorcycle injuries that require extensive medical intervention include:
Road Rash;
Disfigurement;
Facial Fractures;
Burns;
Broken Bones;
Amputations;
Paralysis;
Spinal Cord Injuries; and
Traumatic Brain Injuries (TBI).
While broken bones, road rash, and some burns are easy to recover from, others such as disfigurement, amputations, paralysis, and traumatic brain injuries can have lifelong effects on a person's life. Some such effects include job loss, loss of earning potential, ongoing medical needs, and other adverse complications. If your injuries are severe enough to impact your life in such an extreme way, it is imperative that you retain the help of a skilled Miami motorcycle accident lawyer. A lawyer can make sure that you follow necessary procedures, file your claim within the deadline (two years in the state of Florida), and do whatever else is necessary to win your case.
Proving Liability in a Motorcycle Accident Case
Proving liability in any type of accident can be difficult, but there are things you can do to either make it less so or more so. For instance, admitting fault at the scene of the accident or to an insurance adjuster can set your case back exponentially. On the other hand, remaining quiet, taking photos of the scene of the accident, gathering the contact information of witnesses, and writing down the sequence of events exactly as you remember them are all things that you can do to help. It is also essential that you obtain medical care as soon after the accident as possible and that your doctor keeps accurate records of your progress. Though you will still need an attorney to help build a solid case, any of the latter actions you take post-accident can go a long way toward proving that the other party was at fault.
Retain the Help of an Aggressive Personal Injury Lawyer Right Away
The longer you wait to take legal action, the shorter timeframe you have to build your case. Your future is at stake, so do not put off your claim any longer. Contact Spencer Morgan Law to retain legal help today.
Resource:
leg.state.fl.us/Statutes/index.cfm?App_mode=Display_Statute&URL=0000-0099/0095/Sections/0095.11.html