Taxi Crash Injuries And Compensation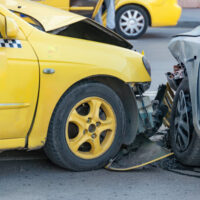 If you do not enjoy driving or prefer to have another person drive you when you are heading to or from the airport or commuting for work, you may take taxis on a regular basis. Even though rideshare companies like Lyft and Uber have eaten into the market share of the taxicab business in recent years, there are still many riders who prefer cabs.
But whether you are in Miami and driving a truck for work, operating a car for personal use, or are a passenger in a rideshare vehicle or taxi, accidents are always possible when traveling in a vehicle in and around South Florida. To get the full compensation you deserve after a taxi accident or other collision, hire a Miami personal injury lawyer to handle your accident claim.
How an Attorney Can Help
Florida taxis are required to have insurance to provide damage recovery to those impacted should an accident occur. And it is not only taxi passengers who can file claims to access funds from a taxi's insurance policy. There have been examples of bicyclists, other drivers, and pedestrians seeking compensation as well. To be sure you are accessing a full recovery amount, work with an experienced lawyer.
An attorney and their legal team can support your claim in the following ways:
Gather evidence connected to all parties responsible.
Investigate the event and determine the cause of the accident.
Assemble all documentations, including medical records and financial expert analysis.
Calculate the fair worth of your claim.
Defend you against attacks or suggestions of blame.
Manage all negotiations with insurance representatives and others involved.
While all drivers are required to have insurance coverage that includes personal injury protection (PIP) in the state of Florida, the coverage limits for taxis are higher than the limits put on passenger vehicles.
Fair Worth and Case Review
Once an attorney reviews your case, they will inform you of the worth for your taxi accident case. Some of the details they will review include how severe your injuries are and the total cost of your medical treatment, including upcoming expenses. There will also be a calculation of lost income and any out-of-pocket fees. Noneconomic damages, such as pain and trauma, may also be assessed.
Taxicabs are regulated in Miami-Dade County, there are set rules on purchasing a medallion and guidelines that need to be followed to legally operate a taxi. Seasoned Miami personal injury lawyers know the ins and outs of county laws and are able to stand up and fight for the compensation you deserve when negotiating with insurance companies.
Did you enter a taxi anticipating a short ride and are now recovering from a cab crash injury? The qualified attorneys at Spencer Morgan Law will fight for your right to a full and fair compensation package. Share your story with our lawyers so we can get started on your case. You can be confident that we won't stop until a fair outcome, and we don't receive payment until you do. To get started, call us at 305-423-3800 to schedule your first meeting.