Talking To A Miami Insurance Claim Adjusters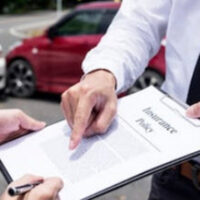 Miami car accidents often result in insurance claims, this is true for minor and severe collisions alike. Communication with auto insurance claims adjusters can be complex and stress inducing. If you are not prepared with all of the necessary documentation, it can be time consuming as well. When you work with a legal professional, and have them talk to insurance adjusters on your behalf, you can save yourself time, energy, and stress.
Connect with a Miami injury lawyer after a Florida car crash. After discussing the details of your accident, your attorney will know what to do next. There may be a need to require medical records and auto repair assessments, for example. Seasoned personal injury attorneys know how to strengthen the claim, meaning it will be more likely you will receive a large settlement to take care of all the expenses that have accrued in connection with the accident. Negotiations can be complicated, your lawyer will know what to say and when to say it.
A Lawyer Can Gather Documentation
Before discussing the injurious event with an insurance adjuster, your lawyer will go through a discovery phase. This means they will collect documentation and get a clear picture of what occurred and what is the fair value of the claim. If you talk to an insurance company and you are not prepared, you may find yourself agreeing to a payout that is far lower than fair value. Also emotions run high in connection to accidents. Having a lawyer navigate discussions for you means negotiations will be done with a clear head.
Be honest with your lawyer so they can do all they can to protect your financial future. Then, they can handle insurance talks. It is possible an adjuster could try to steer a conversation with you toward an admission of guilt. Do not admit fault simply because an insurance adjuster suggests you should. Instead, have them talk to your legal team.
Once you connect with an attorney you trust, the two of you can strategize a path forward. You may learn about what documentation is needed. For example, a professional mechanic assessment may be needed to prove damage recovery is necessary for a car repair. The insurance company could be pursuing information as well, a negotiation is likely if this is the case.
Turning a Low Offer into a High Offer
A skilled Miami injury lawyer knows the value of car crash claims. They may start a negotiation by letting an insurance company know what figure would be full and fair. Then, the insurance company could counter the offer. Or, the insurance adjuster could put a number forward first, a lawyer could then use documentation to prove why a higher number is required.
Is a Florida insurance claim adjuster contacting you to discuss the details of a Miami car accident? An experienced attorney can help. Talk to the Miami personal injury attorneys at Spencer Morgan Law. We have experience proving negligence, negotiating with insurance companies, and taking cases to trial. Contact us today at 305-423-3800 to schedule your free consultation.