Talk To Authorities After A Miami Dog Attack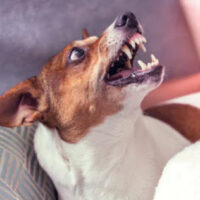 Animal attacks can lead to severe physical injury and emotional distress. It doesn't matter if you love animals or are consistently fearful of them, being bit by a dog or other animal can be very traumatic. Whether the animal is owned by a neighbor, friend, or stranger, you may need to secure damage recovery to move past the injurious event.
Calling law enforcement, identifying the owner of the dog, and having your injuries treated are all important steps to take following an attack. You will want to have details of the event recorded properly so you can protect yourself and your compensation rights later. After a Florida dog attack, discuss your damage recovery options with a Miami personal injury lawyer.
Official Records Support Your Personal Injury Claim
When you contact the police and see a doctor following a dog bite, you are doing what you need to protect yourself. Part of their protection is being sure you are able to recover physically, another aspect is having all of the details of the event officially recorded so you can pursue compensation, if needed.
Healthcare is essential as dog bites could lead to infection. Wounds need to be treated promptly and treatment plans need to be followed in order to reduce the possibility of infection. An experienced doctor or nurse can provide an appropriate treatment plan for you to follow.
Some Dog Bite Victims Are Scarred or Disfigured
It is possible additional treatments, such as cosmetic surgery procedures, may be needed in order to reduce the possibility of scarring. This could include one or more of the following:
Laser or dermabrasion treatments to smooth the surface of elevated, scarred skin.
Medications could be part of a plan to reduce the size of a skin scar.
Surgeries to move skin in a way that makes the scar less visible.
There may also be the need for surgeries to help with mobility issues. If a person's hand was severely bitten, for example, they may need surgery to help regain all of the hand motion they had prior to the attack. Motion and mobility loss can lead to income loss as well. Sometimes lost wages can be part of a settlement amount.
A Miami personal injury lawyer will look over the details of your situation and explain to you what legal rights you have for compensation. There may be a path to compensation through an individual's home insurance, for example. Damage recovery is essential when a dog bite victim is coping with physical pain and ongoing medical expenses.
Were you attacked by a neighbor's or stranger's dog and are now unsure how to secure a fair compensation amount? A knowledgeable Florida personal injury lawyer can help. With free consultations, our lawyers can determine if you have a right to damage recovery. We will cover your case from the beginning stages to securing final damage awards. Our attorneys at Spencer Morgan Law will fight for fair compensation. Contact us today at 305-423-3800 to schedule your free assessment.