Talk To A Lawyer About A Hotel Injury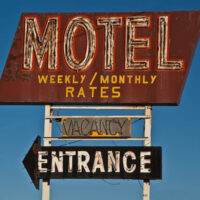 When people stay in a Florida hotel or dine in a Miami restaurant, they are typically out to enjoy the relaxation and pampering of the hospitality industry. But there have been times when a person is at a hotel vacationing and finds themselves injured, either because they fell on a pool deck that was poorly maintained or suffered a food-borne illness.
If the hotel owner or manager was reckless, meaning they did not take the steps necessary to provide a reasonably safe environment to the public, there may be a path to financial recovery. Florida hotel injuries are common, connect with a Miami personal injury lawyer if your injury has led to high expenses connected to your health treatment plan. 
Assaults, Falls, and Physical Illness 
Hospitality personal injury claims have moved forward as a result of assaults at hotels and trips on restaurant properties. Building a strong legal claim is possible when there was reckless behavior, including the following.
When you are visiting a hotel, you are trusting that the door locks work and safety systems are in place. If security systems are faulty and an assault occurs, the hotel could be held liable.
Trips, falls, and slips. Swimming pool decks that are not maintained properly can lead to trip injuries. Individuals can also slip and fall when spills are not cleaned up or when hotel carpeting is ripped or juts up where it needs to meet a tile floor.
Illness connected to food. Many dine in hotel restaurants when they are on vacation or enjoying a romantic weekend. And while restaurants are required to pass Florida health inspections, the kitchen staff and management have a responsibility to maintain a safe kitchen daily, meaning the space needs to be sanitary and the food has to be stored and prepared properly to avoid illness.
Of course, there are times when people trip and fall or become ill and the hotel where they are staying is not responsible for the injury. But if there was negligence, financial recovery is likely. After all, the hotel and other hospitality businesses have a duty of care and responsibility. 
Connect with a Miami Lawyer After a Hotel Injury 
Hotels have insurance plans in place in the event of an accident injury. If you are unsure if your hotel injury is eligible for compensation, discuss the details of your hotel stay and how you sustained your hospitality business injury with a  Miami personal injury lawyer. Food poisoning and physical harm from a fall can lead to doctor fees and lost income when you need time off work to recover. A skilled Florida lawyer will share compensation options with you. 
Were you injured within a Miami hotel or on the surrounding grounds? A qualified Florida attorney can inform you of your compensation options if another was negligent. Talk to the legal team at Spencer Morgan Law about your injury, our experienced team can take immediate action on your behalf. Bring your questions to a no-cost, confidential consultation. Contact us at 305-423-3800 to schedule a meeting today.