Talk To A Boat Accident Attorney To Avoid Claim Mistakes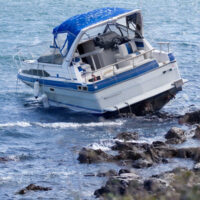 If you or someone you care about sustained an injury while out boating, know that there are specialized laws to protect you and your right to personal injury recovery. You want to be sure you are working with a skilled legal professional who understands these types of cases and can provide you with the support you need from the early stages of discovery through court appearances, if those will be required.
To learn about the value of your injury claim and if an insurance claim is likely or you will need to go to trial to fight for compensation, connect with a Miami personal injury lawyer. Choose the right attorney for you, this means a person you trust, who you are comfortable talking to, and who also has a strong background in securing favorite outcomes in cases similar to your own.
Why Some Individuals Hesitate to Seek Justice
It is less common for people to go boating with strangers, they are typically doing so with family members, friends, even coworkers. When harm occurs because of a mistake, there are situations in which people are initially uncomfortable seeking justice because the mistake was made by someone close to them.
Before making any final decisions, contact an attorney. Boating cases are often complicated, and there may be a few different factors that influenced the event. For instance, if your friend group rented a boat, the rental agreement will need to be carefully reviewed. If there was bad weather in the forecast, it is possible the rental company should not have released the boat to begin with.
Injuries can take a long time to heal, some boating injuries are life long. While it is normal to be confused and anxious about what comes next, talking through the possibility of a personal injury claim will give you clarity on your rights and could connect you with the monetary settlement you need to access the medical care you need.
First Offers from Insurance Companies
For an insurance company, your injury claim is one of many that needs to be reviewed and closed. So a first offer may not be one that has carefully assessed all of your current and future expenses. If you agree to their first offer, you may be accepting an amount that is lower than the amount you could and should receive.
Claim value is one of the many ways a Miami personal injury lawyer can support you through your financial recovery process. Your attorney will investigate your boat accident and inform you of the worth of your claim or case and move forward with the recovery process.
Have you recently been hurt in a Florida boat accident? Boat accidents can lead to complicated insurance claims, but there are legal professional's skills and expertise you can lean on while you focus on healing. When you need assistance, talk to the legal team at Spencer Morgan Law. Contact us today for a no-cost, confidential assessment of your boat accident injury. Contact at 305-423-3800.