Take Steps To Prepare For A Talk With A Claims Adjuster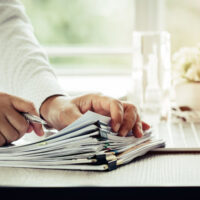 When attending to the details following a car accident, including injuries and assessing property damage, you may be caught off guard when an insurance company representative reaches out. After all, an adjuster may contact you far earlier than you expected. Staying calm and preparing yourself for the call can be helpful. Then, you can secure the damage recovery you need when another was negligent.
Post-accident calls are common for insurance claims adjusters, but accident victims do not have the same amount of ease with these types of calls. If you do not know what to say or are nervous that you will be blamed for the accident, discuss the particulars of your situation with a Miami car accident lawyer. An experienced attorney can navigate these conversations for you.
Stick to the Facts and Keep Your Own Records
Take it slow when discussing the details of an accident with an insurance claims adjuster. Staying calm and clearly sharing facts is important, you do not want to be rushed or pressured to say something that is not true, particularly if an adjuster is pushing you to admit fault.
Additionally, be sure you ask the insurance representative what their name is and how you could contact them in the future. This can be valuable information as the process moves forward.
If your vehicle was damaged in the crash and you are seeking compensation for repairs, it may be helpful to get an estimate as well. Always gather information from licensed professionals. What a friend or coworker thinks it might cost to repair your car will not matter to an insurance company, you need documentation from verifiable sources.
Let the Insurance Company Know You Have Hired an Attorney
When you choose to hire a Miami car accident lawyer, let the insurance company know. Once the insurance company knows you have legal representation, they may take your insistence on a full and fair settlement more seriously.
An adjuster could start with a low offer, but you do not have to agree to the first terms presented. Instead, a negotiation and process of counter offers could follow until a range of compensation that is acceptable is reached. The process of securing a high settlement can be complex, but when you have a lot of accident expenses, from medical fees to auto body repairs, putting the time and effort into securing the full compensation amount is worth the time and trouble. If you are unsure what to do after an accident, talk to a professional.
Were you surprised to receive a call from an insurance claims adjuster? If you are unsure what information you should share with an insurance company, connect with a knowledgeable Florida personal injury lawyer. With free consultations, our lawyers can determine if you have a right to damage recovery. We will cover your case from the beginning stages to securing final damage awards. Our attorneys at Spencer Morgan Law will fight for fair compensation. Contact us today at 305-423-3800 to schedule your free assessment.