Swimming Pools And Slip And Fall Injury Risks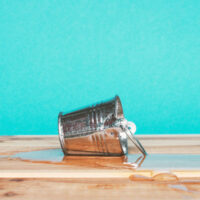 Slipping and falling on any surface can lead to severe injuries. And, in some situations, falls can be fatal. Broken bones, internal injuries, head trauma, and back harm are all possible when a person unexpectedly trips and falls. There are many places where a person can slip and swimming pools carry unique dangers.
If you or someone you care about were injured when you fell at a friend or family member's swimming pool, connect with a Miami personal injury lawyer to discuss damage recovery. Sometimes pool injuries happen in businesses as well, an example of this is if you were injured while swimming or visiting a hotel or motel pool.
Dangers When Visiting Swimming Pools
Being aware of risks in and around a pool can help you avoid swimming pool accident injuries. Some of the issues to look out for include the following:
Spills on swimming pool decks.
Concrete that is not maintained properly.
Paving that is cracked.
Areas that are not finished, under construction.
Equipment or accessories that are defective or broken.
Diving boards, ladders, or slides that are slippery due to algae growth.
Fences or gates that are not working correctly.
Slick floors in changing rooms and bathrooms.
There are many, many situations that can lead to a swimming pool injury. For example, beyond the facility itself, individuals may bring in suntan lotion to protect their skin but if it spills on the pool deck a slick surface is created. Similarly, an ice cream enjoyed to cool off can create risks when it drips onto tile where people walk. All spills need to be cleaned up completely and immediately to keep all pool users as safe as possible.
Medical Tests and High Expenses
After a swimming pool slip and fall injury, a lot of medical tests may need to be performed. High expenses are possible when a person needs multiple scans and surgery. Plus, physical therapy and ongoing care are often part of a recovery plan. When you are facing high medical expenses it can be difficult to focus on your recovery. Financial distress can induce panic.
There is help available. When you sit down and share your story with a Miami injury lawyer they will inform you of your legal rights and what level of compensation could be possible. Talking to a legal professional as soon as possible is advised, there may be timely documentation that needs to be secured. For instance, if there is video surveillance footage that can be used as evidence, your lawyer can secure a copy of that footage before it is erased. It is common for security footage to not be saved indefinitely.
Were you injured in or around a neighbor's swimming pool and are now coping with high medical fees? An experienced attorney can help. Talk to the Miami personal injury attorneys at Spencer Morgan Law and have a lawyer negotiate with an insurance company for you. We have experience proving negligence, negotiating with insurance companies, and taking cases to trial. Contact us today at 305-423-3800 to schedule your free consultation.