Surprising Facts About Slips, Trips, And Falls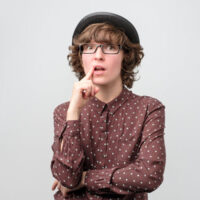 Injuries as a result of slip and fall accidents are incredibly common, both in Florida and around the country. In part because people are familiar with tripping or falling and then getting up and going about the rest of their day, they may not grasp that when a fall is serious it can be life altering and lead to incredibly high medical expenses.
After an accident that leads to pain, income loss, and financial stress, you need a legal professional fighting for your rights. When you work with a qualified Miami personal injury lawyer they can inform you of the strongest way to recover compensation. Damage recovery is part of healing and getting back to the life you enjoyed prior to the injurious event. There are many surprising facts about slips, trips, and falls in Miami. Connect with a professional team to protect your rights.
Fact 1 – Costs Range from 10k to 50k 
Many underestimate the cost of medical care following a fall. It is common for families to be facing $30,000 in medical expenses, an amount that is far higher than many Florida families can afford. Of course, the exact figure a person will be responsible for will depend on the type of injury sustained and the treatment plan required for healing. Brain injuries and hip fractures are common fall injuries. Additionally sprains, strains, and other bone breaks are possible. If a person is underinsured or uninsured, the financial toll of hospitalization can be crippling monetarily. 
Fact 2 – Work Falls Are Widespread 
You might think of a fall as an unexpected event that occurs at a place that is not familiar to you. But in truth, many people are hurt tripping and slipping in their own homes. Additionally, work falls are incredibly common, the leading reason for workers' compensation filings. 
Fact 3 – Slips and Falls Can Prompt Third Party Claims 
Determining how and why an accident occurred can be an elaborate process. This can be particularly true when a few different factors led to the injurious event. It is even possible that multiple claims will be filed. Because seasoned Miami personal injury lawyers work on claims and lawsuits every day, they know how to determine fault and what to do if there are multiple parties that need to be held accountable for dangerous conditions and the injuries that are caused by those dangers.  
Is it time for you to learn more about what is possible after a slip and fall injury? Your medical expenses may be far higher than your health insurance will cover, but a seasoned lawyer can assess other paths to damage recovery. There may be a compensation option you never considered. Connect with the legal team at Spencer Morgan Law to have all the details of your case carefully analyzed, including the language of your personal insurance plan and the possibility of a third party being held accountable. A personal injury lawsuit could make you whole after an accident injury. Schedule your free consultation today, call 305-423-3800.