Suing After A Miami Car Accident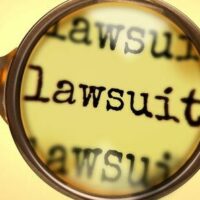 There are a lot of expenses when car accidents occur. If you are looking at a pile of bills, you may be wondering if you can sue the individual responsible for your hospital bills, property damage, and time off of work. You may even be coping with non-financial pain, inducing post-traumatic stress.
With so many financial costs and emotional pain to address, it is important you understand what options are amiable for you following a Florida car accident. Talk to a Miami car accident lawyer about your legal options. An experienced legal professional can assess your case and help you and your family.
Florida's No-Fault Insurance Law
There may be changes to Florida's no-fault insurance, but right now after a car accident injury a victim typically files a claim with their own personal injury protection (PIP) coverage, part of their own insurance policy. PIP is designed to cover out-of-pocket expenses and wage loss, no matter who was the at-fault driver.
Compensation beyond PIP is usually sought when harm is severe, possibly a permanent injury, for example. Or, a person may be able to sue a company for a product defect, in some cases.
Car manufacturer defects
Vehicle dealership negligence
Faulty repairs
Road risks that were not fixed
It is important to have your situation looked over by an experienced attorney to determine if suing an individual or party is possible. Once that is determined, how much you can receive can be discussed. Settlement amounts are directly related to the details of the case and the amount of economic and non-economic loss.
Calculating Losses for a Lawsuit
Financial losses are calculated by adding up the expenses of a victim's records, from the date of the collision onward. Future income loss and medical needs can also be added to the final amount. Expert assessments can be part of this process, particularly if there are future losses to calculate.
Non-economic losses can be determined in a couple of ways. One is using a daily rate, another is to multiply a base rate, with the multiplier level connected to the severity of the accident. So, a daily rate could compensate an individual at a rate of $100 for one year, $300 x 365 = $36,500. Or a financial award of $5,000 could be multiplied by 1.5 to compensation for emotional distress, $50,000 x 1.5 = $70,500. Of course, these numbers are simply for example. Often settlement amounts vary depending on the level of harm and how extensive a treatment plan is once it is established.
To have your questions answered, connect with a Miami car accident lawyer to discuss damage recovery options.
Do you want to sue but are unsure if this is the right course of action for financial recovery? Talk to the Miami personal injury attorneys at Spencer Morgan Law. Accident cases can be complex, a knowledgeable attorney is needed to navigate the complicated negotiations with insurance companies and legal professionals. Contact us today at 305-423-3800 to schedule your free consultation.