Statistics About Florida Dog Attacks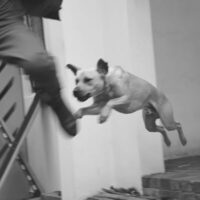 Unfortunately, the state of Florida records a high amount of dog bite events when compared to other US states. For example, in 2020, there were over 8,000 recorded dog bite cases according to the Florida Department of Health. Florida is one of the states with the highest number of dog bites in the country, and this isn't even taking into account that there are many animal attacks that aren't reported.
If you or someone you love has been bitten by a dog, it's crucial to seek medical attention without delay. Dog bites can lead to serious infections and other medical complications, but if you receive prompt treatment, further harm could be avoided. Additionally, reporting the event could protect others from the dangerous animal. And if you want to hold the dog owner responsible for your dog bite medical expenses, discuss your financial recovery options with a Miami personal injury lawyer.
Steps to Protect Yourself
Many dog bite victims in Florida are young, often children, and some dog breeds are more dangerous than other breeds. That said, taking care around any animal is essential, as it is impossible to know if an animal has been trained properly and if they socialized to interact with others safely.
Dog breeds that are often involved in dog attack complaints:
Pit bull terriers
German shepherd
Rottweiler
Wolf hybrids
Wolf cross breeds can be particularly unpredictable. When they are involved in the humane society system, wolf hybrids are categorized as wild animals and are not adopted out to families seeking domestic dogs because of their unpredictable nature.
Children should not be left alone with a dog, even when the dog is a family pet, in order to shield them from the possibility of a dog bite. And it is in everyone's interests to never interact with an unsupervised dog or approach an animal you are not familiar with. Additionally, avoid disturbing dogs that are eating, sleeping, or nursing their puppies.
Talk to a Dog Bite Attorney
If you or someone you care for has been bit by an animal and you are unsure how to pursue compensation, bring the details of your situation to the attention of a Florida dog bite attorney. A skilled Miami personal injury lawyer who has secured successes for past dog bite victims can help you navigate the legal process and ensure that you receive fair compensation.
Often, Florida dog owners are held liable for injuries and damages, and an attorney can help you gather evidence required to build a strong case. When recovering from an animal attack, your lawyer can work on your settlement while you focus on getting your life back on track.
Is recovering physically and financially from a dog attack leading to stress and worry within your family? To fully understand your legal rights after a dog bite, talk to the attorneys at Spencer Morgan Law. Our legal team is committed to obtaining a full compensation amount for clients so they can safeguard their futures. Call 305-423-3800 now for a no-cost, confidential assessment.