Staff Drug Abuse May Contribute To Nursing Home Abuse In Florida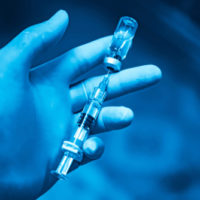 Nursing home staff have easy access to some of the most potent pain medications on the market today, including opioids, antidepressants, and NSAIDs. Unfortunately, the easy access, combined with the stress of the job, often lead to drug theft and abuse. According to the American Nurses Association, approximately 10 percent of nurses are dependent on drugs, making the incidence of abuse equal to that of the U.S. adult population, which is also at about 10 percent. There are nearly three million nurses employed in the U.S., which means that nearly 300,000 RNs are addicted to some type of substance. Nearly 30 percent of the entire nursing population is employed by a nursing home.
While drug abuse is a concern for the industry as a whole, it is particularly worrisome in the nursing home sector, as nursing home patients rely on their caregivers for everything from getting out of bed in the morning to going to the bathroom, and from eating and bathing to receiving the proper medications. Substance abuse causes slower reactions, poor focus, listlessness, erratic behavior, and disengagement, all side effects that are not only damaging to the abuser, but that can also cause serious harm to those around—especially patients.
Nursing Home Neglect
Nursing home neglect is an issue even without adding drug abuse into the mix, with the Nursing Home Abuse Center estimating the incidence of neglect hovers right around 95 percent. Unfortunately, it is all too easy for nursing home residents to fall victim to abuse. Though unintentionally, family and friends often isolate their loved ones who are in nursing homes. Residents who do remain in constant contact with loved ones are either too afraid to speak up, are sedated before visits, or do not know whether or not neglect is actually occurring. For this reason, neglect is allowed to continue until real and irreversible harm is already done.
If you have a loved one in a nursing home and want to know if he or she is receiving substandard treatment, there are a few signs that you can watch out for. Those include:
Poor hygiene;
Sudden weight loss;
Dirty surroundings;
Illnesses, unexplained injuries, or falls that you were unaware of until your visit;
Calls about your loved one having gone off wandering;
Seemingly increased worsening condition and increased levels of pain, despite being prescribed medication; and
An attack by another nursing home resident.
Unfortunately, even if you notice just one of these signs, chances are that several more exist. Nursing homes should be a place of comfort and hygiene, and even something as innocent as a set of soiled bed sheets left sitting in a hamper or un-swept floors may be an indicator that things are not as they appear. While it always best to file a formal complaint with the nursing home's director prior to jumping to conclusions (like hospitals, nursing homes do have a tenancy to fall into chaos quickly), you may also want to speak with an experienced Miami personal injury attorney who can launch a proper investigation.
Nursing Homes Are Responsible for Negligent Employees
If your loved one is injured or becomes ill as a result of a nurse's or staff member's addiction, the nursing home can be held liable. Nursing homes are required to provide their patients with reasonable care, and failure to hire responsible, trustworthy, and competent employees constitutes a breach of said duty. If you suspect that substance abuse played a role in your loved one's diminished state of health, the facility may be sued for negligent hiring practices (which may include failure to drug test), negligent supervision, or both.
Neglectful Nursing Home Nurses Can be Liable for Malpractice
 According to Florida Statutes Title XXIX. Public Health § 400.023., Subsections (6), "In a claim for a residents' rights violation or negligence by a nurse licensed under part I of chapter 464, such nurse has the duty to exercise care consistent with the prevailing professional standard of care for a nurse." As in a standard medical malpractice claim, nurses must demonstrate the same level of care, skill, and treatment that any other reasonably prudent nurse would have demonstrated in a similar situation.
According to subsection (8) of the same statute, "a licensee, individual, or entity [is not protected ] from liability for failure to provide a resident with appropriate observation, assessment, nursing diagnosis, planning, intervention, and evaluation of care by nursing staff."
If you suspect that a loved one was neglected at the hands of a nursing home staff member who is addicted to drugs, reach out to the Miami medical malpractice lawyers at Spencer Morgan Law today. We will evaluate the circumstances leading up to your claim, perform a proper investigation, and let you know where you can go from there.
Resources:
modernmedicine.com/modern-medicine/news/modernmedicine/modern-medicine-feature-articles/drug-addiction-among-nurses-con?page=full
nursinghomeabusecenter.com/elder-abuse/statistics/