Some Untruths An Insurance Representative Could Tell You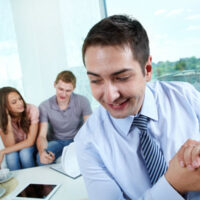 There are many things to be concerned about following an accident, including your health, your well-being, how you will recover financially, and how to navigate the claims process. Many find it beneficial to connect with a legal professional because there are times when insurance adjusters will lie to avoid paying out the maximum amount.
An insurance representative could be using negotiating tactics and tricks to try and get you to agree to a settlement amount that is lower than what you would be offered if you had a Miami personal injury lawyer working through your claim. Because seasoned attorneys have years of experience, they know how much claims are worth and will let an adjuster know when an amount is not acceptable. Some insurance company lies include the following.
Ending Up with Nothing If You Refuse an Offer
Someone from an insurance company could suggest you will not get any settlement at all if you don't accept their initial offer. But it is important to not rush through the decision making process. There could be costs that haven't been taken into consideration. For instance, future medical care and out-of-pocket expenses need to be processed and considered.
Part of this is an insurance representative insisting the offer is the best possible, that it is impossible for them to access a sum that is any higher than the one already proposed. They could be saying this to simply close the claim without having to process more paperwork, but there may be more expenses to analyze that would change the worth of the claim.
Injuries Were Pre-Existing and You Don't Need an Attorney
Sometimes, insurance companies will try to leverage information they have learned about an accident victim, such as trying to connect a pre-existing injury with the care they received for an accident injury. In reality, the injury could be completely separate. Or, the accident could have worsened existing injury resulting in new medical expenses and costly rehabilitation, care that would not have been required had the accident not occurred.
Because an injury lawyer will be using their talent and expertise to strengthen your claim and access a higher offer, it is possible an insurance company will discourage you from connecting with an attorney. If they are insistent about you not working with a legal professional and taking their word on an offer being full and fair, consult an attorney to be sure they are not lying to you.
Have you been talking to an insurance adjuster about your accident injury and feel they are not telling you the truth? Or pressuring you to accept without taking time to weigh your options? You may be able to secure a higher damage recovery settlement. An experienced attorney can help. Talk to the Miami personal injury attorneys at Spencer Morgan Law and have a lawyer negotiate with an insurance company for you. We have experience proving negligence, negotiating with insurance companies, and taking cases to trial. Contact us today at 305-423-3800 to schedule your free consultation.