So, You Tripped On A Public Sidewalk…What Can You Do?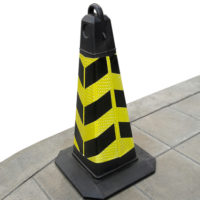 You may have heard that if you slip and fall in a grocery store, retail location, or other business locale that you can collect damages for injuries sustained. This is true. However, what happens when you slip and fall on a public sidewalk and get seriously injured? Who would be liable for your injuries then? Fortunately, even public sidewalks belong to someone, even if it is the government. If you slipped and fell on a public sidewalk and sustained serious injuries, your first step would be to contact a Miami slip and fall attorney. From there, your attorney would help you figure out who or what entity is responsible for the maintenance of the sidewalk and help you file a claim accordingly. Do not let the fact that a sidewalk is "public" scare you out of filing a personal injury claim, and reach out to Spencer Morgan Law today to learn more about how you can proceed in this unique situation.
Injuries and Incident Rates of Sidewalk Slip and Fall Accidents
According to the Occupational Health & Safety Administration, slip and fall accidents account for 8 million emergency room visits each year and more than 21,000 deaths annually. 55 percent of those accidents are caused by poorly maintained public sidewalks. That is a serious problem. Injuries sustained from slip and falls are much more serious than most people think, and typically include:
Broken bones;
Head injuries;
Brain injuries;
Herniated discs;
Torn ligaments; and
Disfigurement.
Sadly, injuries are worse when sustained by elderly individuals and young children. For this reason and so many more, it is imperative for the owners of public spaces to do their part in maintaining sidewalks and other walking surfaces, and to keep them clear of common tripping hazards such as cracks and uneven or raised portions of cement.
Determining Liability in a Public Sidewalk Trip and Fall Accident
Unfortunately, Florida law is very unclear on the matter of sidewalk maintenance responsibility. At one point, the statute regarding sidewalk maintenance read that the responsibility of the county for roadway maintenance does not include sidewalks, but the statute was later amended to include sidewalks. After that, however, it was left up to the counties to decide who should be responsible for what sidewalks. For instance, in the City of Sunrise, it is the duty of property owners to maintain sidewalks that abut their property, and that property owners are responsible for replacing sidewalks that cannot be repaired. As of 2012, approximately half of the state's municipalities placed the responsibility of sidewalk maintenance on property owners, homeowners included. As you can imagine, this has created a huge headache and burden for homeowners and property owners alike. In a few rare instances is the city held responsible.
Consult With a Miami Slip and Fall Lawyer to Make Sense of Florida's Complex Laws
Even though liability is a tricky matter, a knowledgeable Miami slip and fall attorney can help you make sense of Florida's complex property liability laws and determine who or what entity should be held liable for your injuries. If you were injured on a public sidewalk in Florida, do not try to file a claim on your own. Instead, reach out to Spencer Morgan Law for swift and effective legal representation today.
Resources:
ohsonline.com/articles/2012/09/01/new-standards-change-the-landscape.aspx
myfloridalegal.com/ago.nsf/Opinions/975DBF8CE291BFEF852574CE0064C83B
sunrisefl.gov/modules/showdocument.aspx?documentid=3402
articles.sun-sentinel.com/2012-06-17/news/fl-sidewalk-crack-who-pays-20120615_1_sidewalk-maintenance-city-owned-sidewalks-repair