Slip And Fall Accident Laws In Florida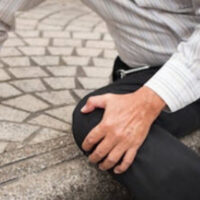 When you have been injured in a slip and fall accident in the state of Florida, there are laws in place to protect you and your family. You may not know which laws apply to your situation, but a lawyer can help you navigate negotiations with insurance companies or lawyers.
There are detailed slip and fall laws on the books in Florida. This is not true in all states, but in Florida there are specific legal guidelines that lawmakers have passed. When you consult with a Miami personal injury lawyer, they will let you know what to expect and if there is any additional documentation needed to win your case or secure your claim.
You Must Prove a Hazard Existed that Should Have Been Fixed
According to Florida law, there are specific things that need to be proven in order to win a slip and fall case. Of course, injuries happen in a variety of ways, but there are basic items that will need to be proven in order for you to point to another person or party being responsible for your injury.
There was a substance that caused you to slip
It was dangerous, the substance, as it created a risk
The event took place on another's property
The person in charge of the property had knowledge of the issue, or should have known of the issue
Fixing it should have happened
The issue was not fixed
Dangers that are not attended to could be proven in a couple of ways. One approach is to show the issue had been present for long enough that  there is no reason the owner would not have been aware of it. Another is to illustrate the risk repeatedly occurring so it would have been difficult to impossible to ignore. Naturally, there are also times when the issue was known and clearly documented but not repaired.
Comparative Negligence and Shared Fault
In some situations, comparative negligence is part of a slip and fall claim or case. This means the victim shares some fault for the injurious event. If this is true for you,  compensation could still be possible. While the amount may be reduced, it can still help you pay medical bills and move forward. Before dismissing the idea of what is possible, talk to a professional who understands the nuances of Florida slip and fall law.
If you were injured due to a slip and fall accident, reach out to a Miami injury lawyer. Florida law can be complex. When you work with an experienced legal professional you have an individual on your side who regularly navigates personal injury law. To receive fair compensation, it is important to know which laws apply to your case.
Are you suffering from a slip and fall injury due to another's failure to repair a risk on another's property? An experienced attorney can help. Talk to the Miami personal injury attorneys at Spencer Morgan Law. We have experience proving negligence, negotiating with insurance companies, and taking cases to trial. Contact us today at 305-423-3800 to schedule your free consultation.