Should I See My Own Doctor After An Accident?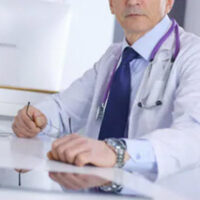 After an accident, sometimes it is immediately apparent a person is injured. But in other situations, an individual does not know they were hurt until a medical professional gives them a diagnosis. For example, soft tissue injuries are a common delayed onset injury.
Of course it is best to see a doctor right away, in order to establish causation between the accident and the injuries sustained, but there are ways to compensate even if you see a doctor later due to delayed symptoms of an accident. Talk to a Miami personal injury lawyer about when you saw a doctor, how many accident expenses you have, and what your claim could be worth.
Hospitals, Urgent Care Centers, and Primary Care Physicians
If you will end up going to the hospital or not will likely hinge on the severity of your crash injuries. Medical professionals could show up on the scene and assess injuries. At that point, an EMT may provide you with a preliminary diagnosis, one that could result in you being admitted to a hospital. Plus, an EMT likely has knowledge on the best facility for your injury.
But ambulance rides can result in high expenses that a crash victim wants to avoid. For this reason or others, the victim may want to go to an urgent care center instead. An EMT can advise if this is a safe solution or if your injuries are severe enough that a ride in the ambulance is best for your own safety and recovery.
If you go to a doctor later, you will likely go to your primary care physician. But these doctors may not have the skill set to treat accident injuries. Typically trained in internal medicine, primary providers can be great resources because they are familiar with your health history and typically have a range of specialists they can refer you to so that the correct treatment plan can be developed and implemented.
Physicians and Insurance Representatives
Hopefully your primary care physician is someone you trust, and you can follow their advice and obtain the care you need. Additionally, a seasoned Miami personal injury lawyer could have medical contacts that they know have good reputations after working in the field of personal injury law for many years.
But if an insurance company representative contacts you and recommends you see a certain doctor, remember the insurance company may not be coming from a completely objective point of view. At the end of the day, their company bottom line is protected if your claim is reduced or dismissed.
Do you have questions about your Florida accident injury? If you were hurt because of another's negligence, connect with the personal injury lawyers at Spencer Morgan Law to explore your legal options. Our skilled legal team knows how to build the strength of your personal injury claim or case. Once a lawyer reviews the documentation and evidence you have, they will help you recover the level of compensation you need to move forward with confidence. To get started, contact us for a no-cost, confidential assessment. Call 305-423-3800.