Safety Features That Kill: Guardrails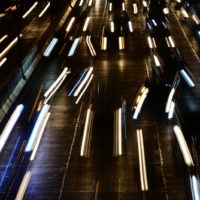 X-LITE guardrail ends are being removed from Tennessee and Missouri guardrails after several fatalities were linked to them. Despite the fact that only one percent of the nation utilizes these guardrails, they have already been linked to seven deaths in three states since 2016 alone. Manufacturer, Lindsay Corporation, Valmont Industries, is now being sued for "being unreasonably dangerous and defective." The guardrails have been installed in 21 states so far, but only Tennessee and Missouri have plans to remove them.
The Problems With the Guardrails
According to allegations against the company, the problems with the guardrails are twofold: for one, they were improperly manufactured, and two, they were improperly installed. Guardrail ends are supposed to "accordion" inward, or slide into itself, when struck by a vehicle or other moving object. This is so the guardrail absorbs some of the impact of the car crash and does not penetrate the vehicle. However, in five to six of the fatal crashes, the X-LITE guardrail ends impaled the vehicles. In two to three of the crashes in Tennessee, the guardrails did not perform as intended, which lead authorities to believe that the guardrails were improperly installed. They believe this was due to unclear installation instructions from the X-LITE company, which is an act of negligence in and of itself.
In one fatal crash that claimed the life of a 17-year-old, the guardrail did accordion as intended; however it still impaled the vehicle, killing the occupant. It is this finding that may seal the fate of Lindsay Corporation, Valmont Industries, as this shows that despite working properly, the equipment not only failed to do its job, but also, it took a life in trying to do its job.
Florida Defective Product Liability Law
Under Florida Statute 768.81, a product liability action lawsuit may stem from damage caused by the manufacture, design, installation, assembly, preparation, construction, or formulation of a product. The X-LITE guardrails were faulty in both design and installation, if not more. Because injuries sustained were greater than what they likely would have been had the guardrails not been in place, the victims and their families are eligible for compensation.
However, in order for victims to win a products liability suit against the X-LITE guardrails manufacturer, they must be able to prove the following four elements of a products liability claim:
Loss: In order for a product liability claim—or any personal injury claim in Florida, for that matter—to be valid, the plaintiff must be able to prove substantial loss, which can include but is not limited to serious injury, extensive medical bills, lost wages, and loss of companionship.
Defect or Failure to Warn: Plaintiff must prove that 1) the product was defective in design, 2) that it was defective in manufacturing, or 3) that the manufacturer knew or should have reasonably been aware of the risks posed by their product and failed to warn consumers.
Proximate Cause: Plaintiff must be able to prove that the defective product is what ultimately caused their injuries.
Product Used as Intended: Finally, plaintiff must be able to prove that they were not acting negligently themselves, and that they were using the product as it was intended to be used (which is difficult not to do with a guardrail).
In the case of the guardrails, it will be difficult for Lindsay Corporation, Valmont Industries, to come out ahead. However, in many other product liability cases, the reverse is true, which is why it is so important that victims of defective products work with a personal injury attorney who understands the law and how to apply it.
Consult a Miami Car Accident Lawyer
At Spencer Morgan Law, our Miami car accident attorneys are fully equipped to help you obtain the compensation you need for a comfortable recovery after a car accident leaves you injured or takes the life of a loved one. Car accident injuries and fatalities are the result of any number of causes, ranging from negligent drivers to defective road signs. As of right now, the problem making headlines are the X-LITE guardrails. Whatever caused your car accident, if you believe it was an act of negligence, reach out to the team at Spencer Morgan Law for a free consultation and immediate legal assistance today.
Resource:
knoxnews.com/story/news/nation-now/2017/04/06/guardrail-end-cap-deaths/100124842/