Requirements For Expert Witnesses In Medical Malpractice Cases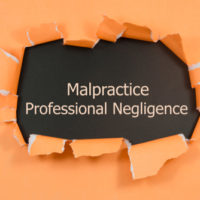 If you sustained injuries at the hands of a medical provider in Miami, you are entitled to compensation. However, in order to obtain said compensation, you must show that certain elements of medical malpractice exist, including a duty of care (which you can prove by showing that a patient/practitioner relationship existed), breach of care, causation, and damages. While proving duty of care and damages can be fairly straightforward, proving breach and causation may be a bit more difficult. To prove these elements, an expert witness is almost always required.
At Spencer Morgan Law, our Miami medical malpractice attorneys do everything in our power to maximize settlement outcomes for our clients. Part of "everything possible" includes making that the expert witnesses we hire are not only qualified to testify on clients' behalves, but also, making sure that they meet court requirements.
The Importance of Expert Witnesses in Medical Malpractice Cases
Easily explained, medical malpractice occurs when someone has received medical treatment and has been injured as a result of the treatment. If you hope to bring a medical malpractice suit in Florida, you must be able to show that the medical error in question rises to the level of medical malpractice. A licensed medical professional is usually necessary to prove this.
If the medical expert in your case decides that medical malpractice exists, he or she must issue a sworn statement before the judge that a hospital, doctor, or other medical professional has failed to meet the required standard of care. Because so much hinges on this medical expert, he or she must be qualified to bear such a testimony. Qualifications may depend on the specific injuries, the procedure and doctor, or the medical staff consulted for the opinion.
Who qualifies as an expert witness?
Under the Daubert standard, an individual must meet a set of certain criteria to be considered an expert witness:
His or her theory or technique used to assess a case must be tested and peer-reviewed;
The known or potential error rate of said technique must be known;
The above factor can be proven via the existence of set standards; and
His or her theory must be accepted by the scientific community.
Disqualifying an Expert Witness
It is important that the medical professional qualifies as an expert witness, otherwise the case may be thrown out for lack of required specification. A physician that has served as an expert witness before will not necessarily qualify.
If a medical professional appears to be insufficiently connected to the claim, then his or her credentials to remain an expert witness are removed, and his or her testimony is stricken from the case.
In some cases, it may be necessary to provide a written and sworn statement that the person responsible for the medical malpractice was in breach of his or her duty of care owed to the patient. The duty of care that was breached must be the cause of injury, and the written statement must come from a professional that has practiced in the same specialty as the accused, with the exception of emergency room doctors. Otherwise, the professional may be disqualified as an expert witness for the case.
Disqualification may also occur through a Daubert challenge. The testimony of the expert witness is important to the validity of the case, and having a qualified expert is of utmost importance. However, even if a professional does not qualify, the lawyer may use his or her knowledge to acquire a new expert witness for the case.
The Miami Medical Malpractice Attorneys at Spencer Morgan Law Have Appropriate Connections Within the Medical Community
In order to ensure that you receive the fairest possible compensation for any damages, it is important that you or your expert witness do not bear false testimony, as this could greatly hinder the progression of your case or even have it thrown out. Always be sure to consult a qualified and experienced attorney who has the right connections to appropriate experts, such as our attorneys at Spencer Morgan Law. Call our Miami law firm today to schedule a free consultation.
Resources:
leg.state.fl.us/Statutes/index.cfm?App_mode=Display_Statute&URL=0700-0799/0766/0766.html
law.cornell.edu/wex/daubert_standard