Reporting Your Car Accident To Your Insurance Company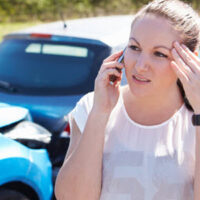 Letting your insurance company know that you were in a car accident is an essential step when it comes to filing a claim. Additionally, doing so can help protect you from legal action, prevent your insurance rates from increasing, and speed up the process of you receiving a settlement check.
If you are not sure what to say when you reach out to an insurance company, know there are supports available to help you through the process. When you connect with a Miami personal injury lawyer, they can handle all insurance companies and legal conversations for you.
Top Reasons to Report a Vehicular Crash
Even if you do not believe you are the at-fault driver, and the damages appear minor, there are several reasons why you should contact your insurance company:
Initiate the claims process. Once contacted, your insurance company will assign an adjuster to investigate the accident and determine liability. This is the first step to you receiving a settlement offer.
Protect you from any future legal action. If the other driver decides to sue you for damages, you need a record of you being proactive. Your insurance company and your personal injury can shield you from baseless accusations from other parties.
Prevent a rate increase. While you may receive an insurance rate increase after a Florida accident, there are ways to decrease the possibility of this happening. And being honest and reaching out to your insurance provider is one of the ways you could avoid an increase.
After a crash, it is common for individuals to solely focus on injuries and property damage and forget to contact an insurance provider. However, once you do think of it, it is important that you report the accident to your insurance company even if you feel that you are not at fault or the extent of the damage to your vehicle is minimal. Also, seeing a doctor is advised, as you may have sustained injuries that are not immediately noticeable, and connecting any physical harm to the accident will help you later should you move to collect financial recovery for medical expenses.
Consult Your Insurance Policy
When you hire a Miami personal injury lawyer, they will review your insurance policy and follow all of the guidelines required. For example, there may be a timeline in which you need to report an accident. Following all rules throughout the process will streamline negotiations and lead to a faster settlement. Your attorney will help protect your rights and argue your case to get fair compensation. Call a legal professional if you are nervous about talking to an insurance company, you do not want to accept liability when you were not at fault or agree to any terms you do not understand.
What should you say to your insurance company following a crash? When the thought of talking to professionals who work on accident cases everyday is overwhelming, seek support from experts who can have those conversations for you, such as the legal team at Spencer Morgan Law. Call 305-423-3800 for a no-cost, confidential assessment.