Recreational Boating Remains A Liability Issue An Florida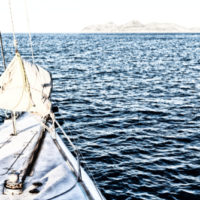 With spring break right around the corner, our Miami boating accident attorneys cannot help but revisit an old but important topic: boating safety and liability. With its sandy beaches, golden sunshine, and unique culture, Miami is a popular spring break destination for college students and families alike. Set on soaking up as much summertime fun as they can before heading back to their still-cold hometowns, many individuals opt to rent boats or personal watercraft from one of the many boat rental joints in town. While there is nothing wrong with a little fun in the sun, inexperienced operators pose a safety hazard while out on the water. Some inexperienced operators are more of a safety hazard than others, as some like to partake in an alcoholic beverage or two when behind the wheel.
Whatever the reason for the accidents, the fact remains that Florida sees an outstanding number of boating accidents each year—in fact, it reports more boating accidents than any other state. In 2015, Florida recorded 671 accidents; California reported the second most amount, with 369. Florida saw 52 boating fatalities that same year, while California saw just 48. Drug and alcohol use accounted for eight of Florida's 52 fatalities.
Common Causes of Boating Accidents in Florida
According to the Florida Fish and Wildlife Conservation Commission, there were several common causes of boating accidents in 2015, many of which still affect water safety today. Some of those include:
Improper lookout or inattention (204);
Inexperienced operators (109);
Excessive speed (63); and
Drug and alcohol use (24).
These statistics all come from reportable accidents, which are accidents in which damages and injuries were reported. Reportable damages must include a death, missing person, and/or damages in excess of $2,000.
Proving Liability for Boating Accidents
Proving liability in car accident cases can be difficult; proving liability in boating accident cases is even more so. Proving liability in watercraft accidents all begins with showing how the accident occurred. Some common occurrences include:
Colliding with another boat;
Lack of proper safety equipment;
Hitting a wave;
Hitting another boat's wake; or
Colliding with a rock, another object, or the land.
For instance, if an operator jumped another boat's wake and caused an accident, that operator would be liable for any resulting injuries, as jumping a wake is strictly prohibited by Florida Law. If a person weaves in and out of congested traffic and then swerves to avoid a collision, and thereby causes another person to swerve and avoid a collision, the first person may be held responsible for operating recklessly and without regard to others' safety. Like with car accident cases, witness testimony, pictures, and any other hard evidence would be beneficial in proving liability.
Work With a Miami Boating Accident Lawyer
If you were involved in a boating accident in Miami that was caused by another person's negligence, you may be able to recover compensation for your damages. However, boating accidents are difficult to prove, especially without witness testimony. The best shot you have at recovering compensation for your injuries and damages is to hire an experienced Miami boating accident attorney who understands what evidence is necessary to prove liability and create a presumption of negligence. If you want to recover compensation for your injuries, reach out to the Miami boat accident lawyers at Spencer Morgan Law for a free consultation today.
Resources:
jacksonville.com/news/public-safety/2017-06-30/florida-boating-accidents-deaths-increase-last-year
myfwc.com/boating/safety-education/accidents