Questions About Demand Letters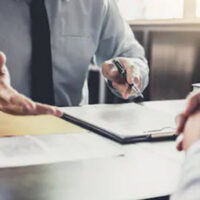 While there are many individuals who work in law offices and insurance companies, there are also oodles of people who don't. For this reason, it is common for Florida residents to be involved in an accident and be unsure what to do next. It is possible part of your path to financial recovery will be a demand letter written and sent by your personal injury lawyer.
If you have questions about what a demand letter is, who writes it, and what happens after it is sent, talk to a Miami personal injury lawyer. Your attorney can walk you through the claim process and let you know what you can do to boost your likelihood of receiving a fair settlement.
What Does a Demand Letter Do?
A demand letter is sent to inform a party of their responsibility to pay damages. It is essentially letting an insurance company or other entity know legal action is moving forward. The letter will include the amount your lawyer believes the claim is worth, including references to medical expenses, lost income, property damages, and emotional pain and suffering.
There is typically an introduction that informs the party of who is seeking financial recovery and what the event is that prompted the letter. Details of injuries will be provided. Next, the letter will outline how the injury led to economic damages and what those damages are, along with evidence. Documentation could be described, from police reports to medical reports.
The demand letter will close with a specific compensation demand supported by what has already been provided in the document. A timeline for a response is also standard practice.
Do Attorneys Write Demand Letters?
Yes, lawyers often write demand letters and have the experience needed to provide the correct information and outline facts that can assist in resolving a claim swiftly so an injured party receiving a full financial recovery.
Once a demand letter is sent, your attorney will wait to receive a reply, keeping the timeline provided in the demand letter itself. A few things that could happen following a demand letter sent to an insurance company:
The insurance company pays the amount demanded and the claim is closed.
A counteroffer will be sent, which will likely be followed by your attorney writing another letter with a settlement amount that is adjusted so both parties can land on a financial figure.
Claim is outright denied, leading to the possibility of a lawsuit.
Typically a settlement amount is found after a cycle of counteroffers and negotiation. It is uncommon, but not impossible, for an insurance company to pay the full amount in the first demand letter or to completely deny liability.
Are you ready to talk through your demands after an accident injury? The Miami personal injury attorneys at Spencer Morgan Law know how to recover compensation for accident victims. There are no fees upfront. Connect with a legal professional today to understand the worth of our personal injury claim and move forward with a demand letter. Call us today at 305-423-3800 to schedule a consultation.