Purchasing Auto Coverage Or Pursuing Self-Insurance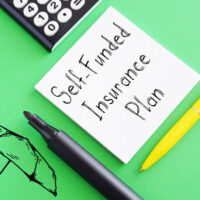 If you have heard of self-insurance, you may be wondering if it is a good avenue for you. While self-insurance is legal, it can be a huge financial risk and is not always in the motorist's best interests. Self-insurance is the motorist agreeing to be responsible for expenses should they be involved in a vehicular accident. The benefit to the motorist is self-insurance could be less expensive over time, if there is one minor accident over decades and premiums for auto insurance companies were not paid over those decades, for example.
Naturally, self-insurance is risky because severe accidents are possible. If an event leads to hundreds of thousands of dollars in out-of-pocket expenses, it is possible the self-insured driver would have been far better off with an auto policy from a reputable insurance company. Talk to a Miami personal injury lawyer about damage recovery if you were involved in a collision with a self-insured driver or if you were self-insured at the time of a traffic accident.
Who Is Responsible for Expenses?
At the heart of a decision to purchase auto insurance or self-insure is understanding how expenses would be paid if there was a crash. While there are a wide range of car insurance options, they all shield motorists from accident expenses. For instance, basic personal injury coverage only covers ten thousand dollars, but it is common for insurance companies to offer higher limit policies or coverage for other expenses, from collision damage to theft. Self-insured parties have to pay all of the expenses they are responsible for themselves.
Not everyone can self-insure, there are rules. In order to apply for self-insurance in Florida you need to provide documents to prove you are eligible.
Statement of your net worth. The statement must be notarized and prove your assets are at a minimum level of $40,000.
List of vehicles covered. This list should include the license plate numbers, VINs, makes, models, and years of every vehicle that will be self-insured.
Identifying information of all drivers. Social security numbers and driver's licenses numbers of each driver who will be driving under the self-insurance needs to be listed. 
Should I Choose Self-Insurance?
Choosing to fully self-insure is not in everyone's best interests, but it is an attractive option for some. Some organizations have many different business vehicles and after doing a cost-benefit analysis, they may decide that self-insurance is a more appropriate route than paying for insurance. Additionally, personal drivers who are independently wealthy or are unable to access traditional auto insurance could choose to insure themselves.
Do you have questions about what your legal rights would be should you choose to be a self-insured driver in Florida? The legal team at Spencer Morgan Law can walk you through the pros and cons and let you know what could occur in the event of an accident. If you have already been involved in a vehicular collision, our attorneys can represent you and fight for your rights. Schedule your no-cost, confidential consultation today, call 305-423-3800.