Punitive Damages In Florida DUI Cases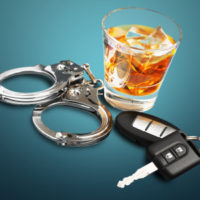 We recently published a post discussing the types of damages one may collect in a Florida DUI accident case, but while we touched briefly on punitive damages, we did not expand on what they are and when they might be appropriate. At Spencer Morgan Law, our goal is to help victims of negligence recover compensation for damages caused by another. Oftentimes, this involves helping them recover money for medical expenses, lost wages, and pain and suffering. Sometimes, however, a defendant's actions are so negligent that they show an entire lack of care or wanton disregard for human life and the safety of others. In these cases, the courts set out to punish the defendant rather than compensate the victim by awarding punitive damages. When we believe that punitive damages are necessary, our Miami car accident lawyers will fight to ensure that such damages are included in a client's final settlement.
Grounds for Punitive Damages 
In accordance with Florida Statute 768.72, an accident victim must establish reasonable grounds if he or she hopes to recover punitive damages. The purpose of this statute is to prevent frivolous claims that result in the defendant extending excess resources to fight an otherwise groundless claim. That said, even if a plaintiff can establish a reasonable foundation for punitive damages, there is not guarantee that the jury will decide to award such damages.
When punitive damages are allowed by the judge, the jury will be given a set of instructions that will help it to assess the conduct and decide if these types of damages are justifiable. The instructions outline conduct that may be grounds for punitive damages:
The defendant's conduct was so flagrant and gross as to show a complete disregard for human life or the safety of those around;
The defendant's conduct demonstrated an entire lack of care or indifference toward the consequences of his or her actions;
The defendant's conduct demonstrated an entire lack of care that his or her actions showed a reckless or wanton disregard for public welfare; and/or
The defendant's actions showed such reckless indifference to the rights of others as to equate to an intentional violation of those rights. 
When dealing with drunk driving accident cases, punitive damages are often easier to obtain. A 1976 ruling by the Florida Supreme Court held that the voluntary act of getting behind the wheel while intoxicated constitutes a "sufficiently reckless attitude for a jury to be asked to provide an award of punitive damages if it determines liability exists for compensatory damages." Moreover, instead of being subject to the "clear and convincing evidence" standard, plaintiffs in DUI cases are only required to adhere to the "greater weight of evidence" standard, which is far less stringent than the former. Additionally, in cases other than DUI cases, punitive damages are limited to a certain amount. In drunk driving cases, there are no limits to the amount of punitive damages a victim might recover.
Maximize Your Chance at Recovery – Retain an Attorney Today
If you or a loved one was injured in an accident caused by a drunk driver, you deserve more than just compensatory damages—you deserve justice. Punitive damages are the civil court's way of redressing your injuries and losses. To maximize your chance of recovering optimal compensation for your grievances, reach out to Spencer Morgan Law to schedule your free case evaluation today.
Resource:
scholar.google.com/scholar_case?case=11343525879984807191&hl=en&as_sdt=6&as_vis=1&oi=scholarr