Prescription Drug Use Can Cause Miami Crashes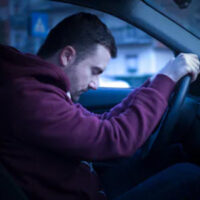 Everyone knows it is dangerous to drink alcohol and get behind the wheel of a vehicle, but individuals may not be considering how much their prescriptions could be impacting their ability to see clearly and focus. Unfortunately, Miami car crashes have happened because a driver was experiencing prescription drug side effects.
When an impaired individual is on the road, physical injuries and property damage can follow. If you have been involved in a Florida car accident, talk to a Miami car accident lawyer about what compensation options are available given the details of your unique situation.
Antihistamines, Pain Medications, and Blood Thinners
There are a variety of medications that can cause side effects. Some prescription drugs cause some users to feel drowsy. Other medications can result in blurred vision. Additionally, a person's ability to focus could be hindered when drugs interact with one another.
A handful of prescription drugs that could be dangerous when operating a vehicle.
Pain prescriptions. Medications to treat and manage pain are an important tool for individuals who are living with pain and discomfort. But if they are not taken correctly, the person could experience an inability to focus.
Blood thinners. Often prescribed to help manage blood pressure concerns, blood thinners can cause dizziness. Some who take the medication are prone to fainting.
Allergy medications. Antihistamines and decongestants allow seasonal allergy sufferers to continue their day-to-day commitments. While this is advantageous for many, drowsiness is possible.
Interactions between medications can also be an issue. If you are taking an anti-anxiety medication and receive a prescription for seasonal allergies, you may think of these as two separate issues. Yes, they are, but the drugs taken for each can interact. Discuss all prescriptions you are taking with your doctor or pharmacist.
Understand Drug Side Effects
When you are given a prescription or advised by a healthcare provider to take over-the-counter drugs, be sure to ask questions about any potential side effects. Also, share with your doctor or pharmacist any drugs you are already taking so drug interactions can be assessed.
Of course, everyone is unique and it is possible you will experience a rare reaction as well. Be attuned to your own body and if you feel dizzy or unable to focus after taking a medication, do not get behind the wheel of a vehicle. Instead, ask a friend or family member to drive. If nobody else is available, delay your trip and call your doctor for guidance on handling side effects.
When Florida car wrecks happen, property damage and physical injuries can follow. If you are sure how to navigate your bills and expenses after being struck by a drugged driver, talk to a Miami car accident lawyer.
Are your car accident injuries connected to a driver who was taking drugs, illegal or prescription? An experienced attorney can help. Talk to the Miami personal injury attorneys at Spencer Morgan Law and have a lawyer negotiate with an insurance company for you. We have experience proving negligence, negotiating with insurance companies, and taking cases to trial. Contact us today at 305-423-3800 to schedule your free consultation.