Plastic Surgery And FL Medical Malpractice Claims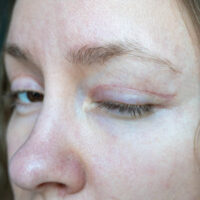 Individuals seeking to enhance their appearance and boost their confidence with the help of plastic surgery is popular in Miami and across Florida. While many are happy with the results of their plastic surgery procedures, like any medical procedure, plastic surgery is not without its risks. When things go wrong during procedures or the healing process, it is possible for patients to suffer severe consequences, leading to physical, emotional, and financial distress.
If you are hoping to seek justice after a plastic surgery procedure that did not go as you had hoped, connect with a Miami personal injury attorney.
Understanding Plastic Surgery Risks
Miami has a vibrant culture and beautiful beaches, and many strive to have a youthful appearance to enjoy all Miami's beaches and clubs. In many communities, plastic surgery is a cultural norm, with a lot of individuals opting for breast augmentations, facelifts, liposuction, rhinoplasty, and other procedures.
While many report positive outcomes after pursuing a plastic surgery procedure, it also comes with inherent risks. Some of the common dangers associated with plastic surgery procedures include the following.
Complications from anesthesia. Many plastic surgery procedures require anesthesia, which can lead to allergic reactions, respiratory issues, or adverse drug interactions when not administered correctly.
Infectious risks. All surgical procedures carry a risk of infection, and when this occurs there can be serious complications if left untreated.
Scarring and disfigurement. Improper plastic surgery techniques, or complications experienced during the healing process, can lead to noticeable scars or disfigurement.
Nerve damage. Surgical procedures can inadvertently damage nerves, leading to loss of sensation or muscle function in specific areas.
Excessive bleeding can lead to the formation of a hematoma, a pool of blood under the skin that may require additional medical intervention to address.
Implant issues. Faulty or improperly placed implants can cause pain, discomfort, or asymmetry.
Psychological and emotional impacts. Unsatisfactory results or complications can lead to emotional distress and a negative impact on the patient's mental health.
Proving Medical Malpractice Requires Documentation
Once you talk to a seasoned legal professional about your case, they can determine the type of claim that needs to be filed. For example, failure to obtain informed consent is one path to establishing negligence while others file claims connected to failure to address complications promptly. Asserting that the surgeon who performed the procedure did not have the correct qualifications or experience to perform the specific procedures could also be a reason for a malpractice filing.
A skilled Miami personal injury attorney can gather the evidence needed to demonstrate that the surgeon had a duty of care towards you as their patient and that the standard of care was breached. This, along with documentation of a direct link between the surgeon's negligence and the resulting harm or injury, can lead to financial compensation.
Was your plastic surgeon negligent? If you have experienced complications from plastic surgery due to medical negligence, it's essential to consult the legal team Spencer Morgan Law. Call 305-423-3800 to schedule your fee-free consultation.